This has been one lazy Christmas! A week before Christmas, one child got the croup which developed into the flu, therefore spreading not joy but the bug to the rest of the crew.
So, we opened our gifts and then laid on the couch watching a Leave it to Beaver marathon. Oh, what fun it is to watch "Gee Mom" a hundred times. "Golly Beaver, what did you go and do that for?" Hopefully, my children did retain some manners.
These photos are from my hubby's camera. Still trying to find the best deal for me. So, if you have any suggestions, I'd gladly take them. I'm looking for a Canon Rebel to replace the one that was stolen.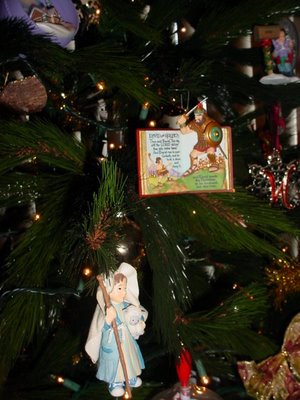 These are some of my favorite "Hallmark" ornaments. The shepherd boy actually speaks scripture when you push on his staff.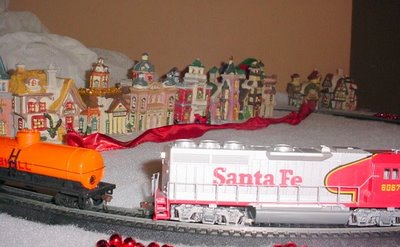 My hubby's train and the village. We managed to get this up and running.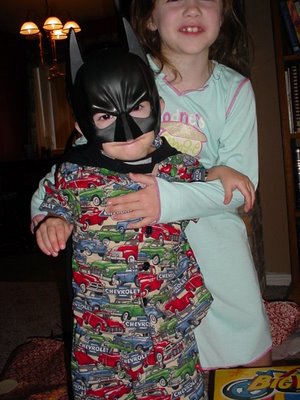 My sister made my youngest a batman cape and gave him a mask. He loves it! Although, he has never seen the show or movie, he loves playing make believe.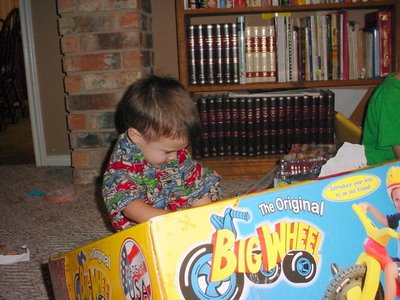 Okay, we got my youngest a Big Wheel. My hubby was putting it together and they forget to put the pedals in. How aggravating!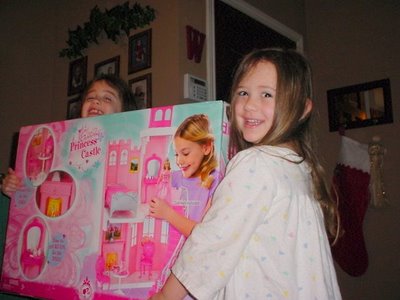 My sweet Princesses getting a Barbie Princess Castle. Thanks to "Deal"icious Mom for posting this deal. I got this for $20. with free shipping, regularly priced around $89.99 on Amazon. I love getting a sweet deal.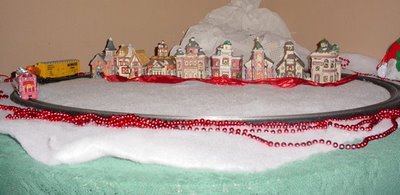 Another look at the Village. Next year, I hope we will be able to "spoof" it up a little.
This was what I made a few years ago. I hope to make two more with scraps of wrapping paper I saved. Gotta love Modge Podge!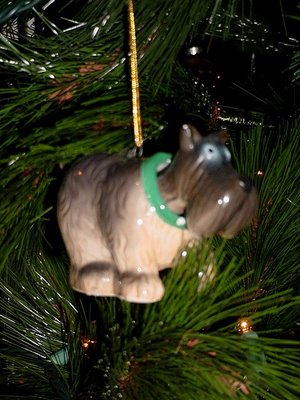 And finally, this is our dog ornament. His head moves. He looks like our beloved lazy dog. 🙂
Hope you a had a merry Christmas!
I just noticed I forgot to take pictures of the other two boys. They received Lego's. (What else?) But, they were not looking their best anyway, due to the flu. I'll get their pictures on New Year's Eve, a very special day around here.

©www.ilovemy5kids.blogspot.com