In August, our city hosted a kid's fishing tournament. This is an educational way to be able to teach young children the fundamentals of fishing and a way for moms and dads to get a suntan.
I learned a couple of things, I hate the way the bait smells and there is no fish in our city. But, I love the way our family bonded.
This guy loved the water even though it truly was a HOT day.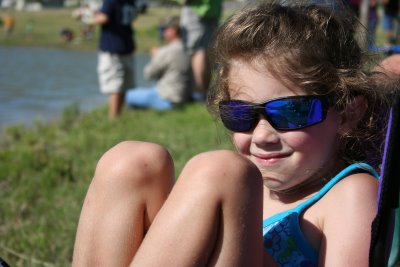 My Princess, I think she likes hunting better.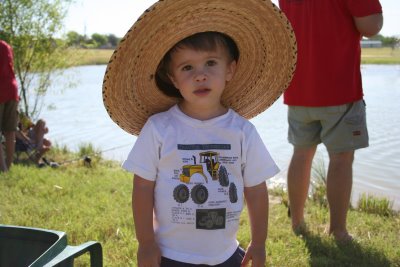 He was a trooper. I can't even begin to tell you how well behaved he was around the water.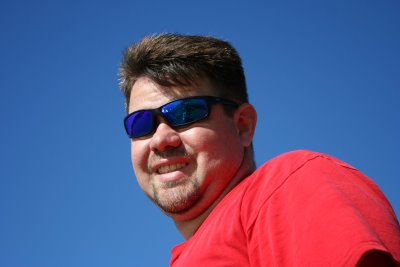 I love this guy. Talk about being red, white and blue.