Why I love HOMESCHOOLING
[easy-share buttons="no" counters=0 native="selected" show_fblike="yes"]
There are some days I love to homeschool and then there are the other days that I won't bother to mention…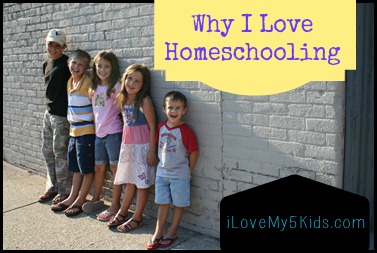 Here are some reasons why I love to homeschool:
(in no particular order)
Only the postman knows if we get out of our jammies.

We laugh and cry as a family, daily.

I know who has been bad and good and I don't have to live at the North Pole.

Testing my students is 24/7, even if it isn't being graded – meaning I know what they are really learning.

Spending alone one on one time with the Principal (my hubs) is a God-given mandate and total pleasure.

I can decorate the entire school ANY color I choose without referring to a council or board.

The parent and the teacher get EVERYTHING they desire in the Parent/Teacher meeting.

Hearing  and seeing my children have those "light bulb" moments.

Praying in the middle of school for people all around the world.

Field trips without a lot of red tape.

I get to serve the infamous cafeteria food!
School is officially back in session for our kids.  We are loving it thus far!  So, if you call during the day at our house  – expect to get the machine unless we have forgotten to plug it in then just expect to let it ring and ring. 
[wpsr_pinterest]
Blessings to you!  You are loved!
Partying with: