Looking for a super easy dip or side for a party? This is the one!
Black Bean Salsa, Black Bean dip or even Texas Caviar, whatever you call it, it makes your taste buds jump for joy!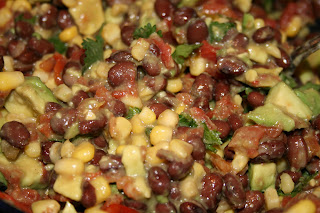 It is begging for a chip!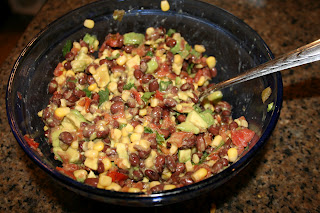 So EASY!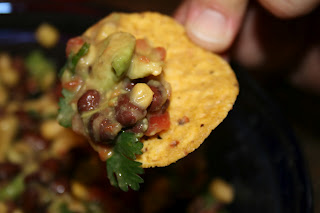 A chip makes it perfect!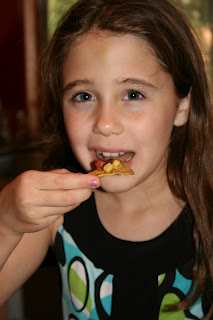 She tries it…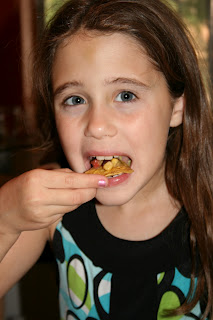 In it goes…
It is a WINNER!
Want to make it?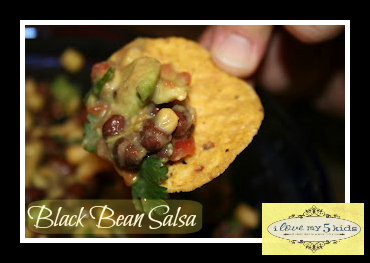 Black Bean Salsa
2 (15 oz) black beans (drained and rinsed)
1 (15 oz) corn (drained)
2 (10 oz) diced tomatoes with green chilies, drained
1/4 cup fresh lime juice
1 bunch of green onions, chopped
1 cup chopped fresh cilantro
2 fresh jalapenos, seeded and diced
1/4 tsp salt
1/4 tsp pepper
3 avocados, diced
Combine all except avocados. Stir in those right before serving. Serve with corn tortilla chips. 8-10 servings. YUMMY!
©www.ilovemy5kids.com
Partying with:
Beauty and Bedlam