Make-Up Prayer for Husbands by Wives
[easy-share buttons="no" counters=0 native="selected" show_fblike="yes"]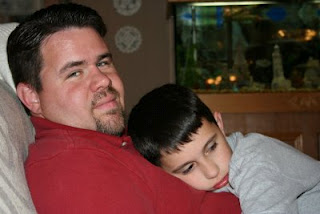 [wpsr_pinterest]
This past week has been hard. I've been sick. Not just a little sick, but didn't want to get out of bed for anything, sick. My wonderful husband, took up all the slack, with NO complaining.
Today is his first real day back to work. I'm so grateful for him.
He has changed numerous diapers, made me potato soup, made breakfast, lunch, and dinner for the rest of the gang, finished all the laundry, kept a clean kitchen, homeschooled, mowed grass, gave baths, took the dog to the vet, went grocery shopping, took me to the Dr., made more soup, still worked his "real" job from home, and just was a happy trouper.
All this time, I was so sick I knew he was there, but did not realize the magnitude that he was doing. I really appreciate and love him!
This past summer, I had a dear friend go "home" to be with Jesus. At her funeral, her husband, shared a prayer that she prayed as she put on her makeup every morning.
This is my version:
As I apply the foundation, I pray that my husband remembers his foundation and to stand on the Word of God as he is in the world.W
When I apply shadow to my eyes, I pray that he would see as God sees. Not evil but good.
When I glide the lipstick across my lips, that he would speak the Word of God and be a blessing, not a curse. He would tell people of a Hope and Peace, not of this world.
When I put on earrings or perfume behind my ears, that He and I would not only be hearers of the Word but doers as well.
I pray that this helps to remind someone to pray for their husband. They truly need our prayers!
Blessings to you!  You are loved!


©www.ilovemy5kids.com