Today I'm over at The Happy Housewife explaining how we made our Kitchen Cabinet Doors.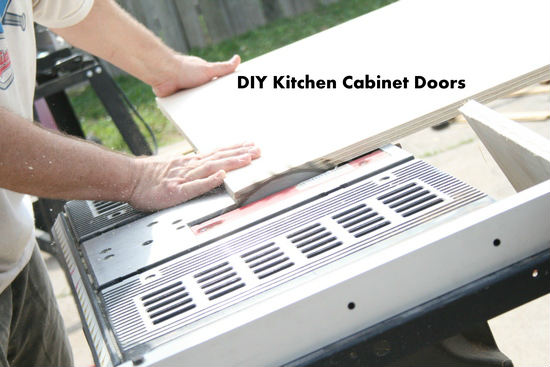 This Honey-Do has been high on my list for the past year and a half!
When we started our monstrous re-model – we had no idea we would be making ALL new cabinets.  I'm so thankful for my hubby that he is a go-getter and got-her-done. 
We still have to paint them.  But, the weather is NOT cooperating.  Do you know how long we have been in a drought?  Forever!  So we are not complaining about the rain or high humidity that makes my hair rise to true Texan fashion! 
In other news, Google has been on a changing frenzy.  If you are following via Google Friend Connect – please consider signing up for my RSS feed or subscribe by emails so you don't miss any of ilovemy5kids posts. 
I'm planning on changing to Word Press (Not free like Google's Blogspot) in the future so my Google Friend Connect will disappear in the future. 
Your welcome me to like our Facebook page and our Pinterest boards (aka my Honey-Do Lists) too.  If you don't have an invite to Pinterest – shoot me an email and I'll send you an invite.
Blessings to you!  You are loved!

©www.ilovemy5kids.com