How to get kids to listen!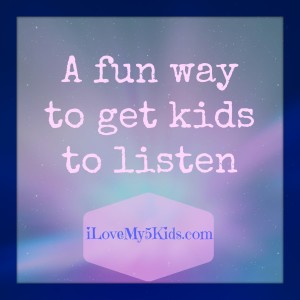 This technique has helped my children in their listening skills.
They are now focusing on what people are saying and listening for certain clues.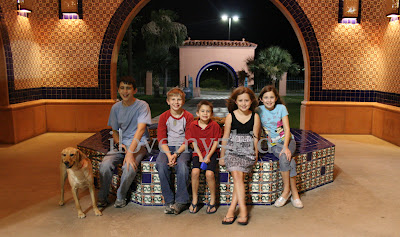 ilovemy5kids at the fountain
We are studying Ancient Greece. Every time they hear something that represents Greece or some thing that pertains to Greece they write it on a piece of paper that is on the refrigerator.
When they get to number 25, they get a treat or an award.
Some Rules: 
They are considered a team so an item can't be something listed twice.
They have to write where they heard it.  Can't be from their favorite teacher, uh hum…me.
 I also like if they date it.  (Reason – my kids need to learn their dates.)
That is it.  Simple, fun and fast.
Some examples on the Greece (we heard it) list:
It is amazing how often you will hear about a certain subject when you are listening for it.