Our Kitchen Ceiling Leak Blessing
There are some things when you come home from a trip that can just be considered a blessing:  that they didn't happen when you were away.
A leak in the ceiling can be considered one of those blessings.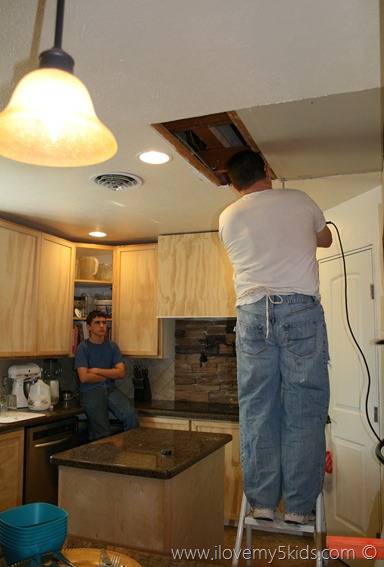 My son sitting on the counter is the one who noticed the leak.  So thankful for observant eyes who notice when something doesn't seem right.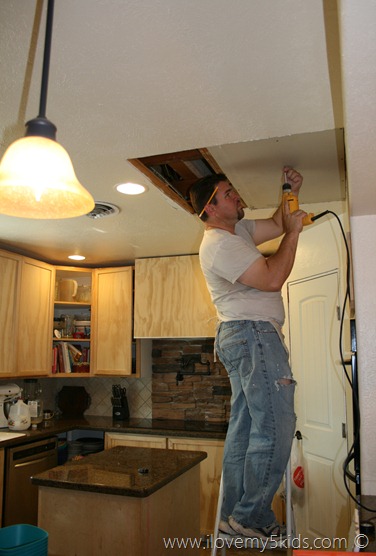 Also thankful for hubby, who knows how to fix copper pipes and sheet rock.
It is aggravating, that we had just finished painting the ceiling and walls.  But, we are so thankful that we didn't come home to a flooded kitchen or worse.
Blessings to you!  You are loved!