First let me say, that the Lord is the same yesterday, today and forevermore.  He truly reigns in all circumstances!!!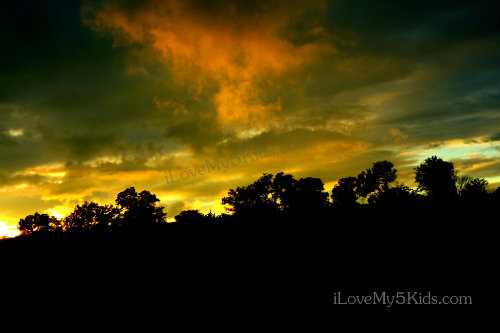 I thought I had walking pneumonia.  I went to my precious neighbor who is a Nurse Practitioner.  She treated me for a week and when I was not getting better she suggested I go and get a chest x-ray.
I went to my Family Doctor on Wednesday and saw his Physician's Assistant. After an X-ray and the Tech told me it looked like pneumonia.  Then the Doctor walked in and said No Pneumonia.  The PA didn't looked as convinced.  She diagnosed me with bronchitis.
Anyway, a wonderful set of antibiotics and I'm feeling like a new woman!  Hallelujah!!!
Friday night I had went and sat in my hubby's lap while we were watching our weekly Family Movie.  I just casually laid my hand on my chest and felt something odd.  It was a lump. Actually, two.
I thought maybe I was imagining it.  I asked David to feel it.  He said it was there.
Thoughts filled my mind.  Bad thoughts.  Thoughts that shouldn't ever enter any Mom's mind.  I started shaking with a new kind of fear.
Then I remembered my Jesus.  I thought what is the worse that could happen, I could die.  I'd be in the presence of my beloved.  The One whom I've loved since I was 7.  Peace filled my heart. 
I'd call my sweet doctor on Monday.
On Saturday, I called my precious brother.  He is a major prayer warrior.  He prayed for me.  I love having siblings that will truly pray for me.  Every family should have those kind of brothers or sisters who would stop what they are doing and beseech the Creator of Heavens and Earth for their sister.  I couldn't be more blessed with many siblings who would do just that.
Yesterday, I went to my GYN doctor.
After waiting three long hours in the mint green waiting room, my time had come.
The first stop was the dreaded scales.  I detest them.  But, this time was different.  I've been good with my diet and before I got sick – I've been running using the App Couch to 5K.
The sweet nurse who I've known for years told me to get on the devilish scales.  I took off my boots and wish I had wore less clothes and hopped on.  GUESS WHAT?!
I lost 20 pounds!  TWENTY baby! I still have a long way to go…but I'm happy!
After the dreaded scales…off to the room.  (Is anyone still reading?)
A student PA walks in.  Hmmm?  A student really?  Lord, You do have a sense of humor!  This could be a life altering moment…and He sends in a newbie.
She says she has been doing this for a week.  Seriously?!  I wonder if I'm old enough to be her Mom?  But then I really can't remember how old I am.  When your birthday is on the last day of the year, it really messes up a person's age.  I had the entire staff wondering how old I was.  By the way, does physical age really matter?  I age according to how I feel NOT my years.
The student said if I wanted the PA to come in she would get her.  Ha!  I thought I would have some fun.  5 minutes later…she decided she needed the PA.  Bummer!  (Have I mentioned I'm a hard patient?  I buck the medical society rules and make them wonder why they have gone into the medical field.)  It is a gift!
The PA came in and I mentioned "black turkey".  She immediately started to laugh.  Last year for Thanksgiving my husband had made the Doctor a smoked turkey (She's a special friend).  It had rained so it made his fire go out and then it got too hot and blackened the turkey.  It tasted wonderful but made a lasting memory.  The PA remembered it well.
Anyway…back to the main reason, I went.  She gave me the exam.  She couldn't find any lumps.
I have no idea where they went or what they were…but I'm praising God!  He is the author of my life.  I trust in Him alone.  Blessed be the Name of the Lord!
I still had a super bad week.  But, in the light of things…the entire month gets an A+.
I should also mention I found out I had a library fine of over $200.00. Yes, we should have our own wing in the library. No word yet, if they are going to lessen it.  I really have been out of it…mentally so hoping they will regard my sanity or lack of it…for an excuse.  When Mommy is sick, things just go undone.  But, I'm okay with it.  So is hubby. In the light of things, a library fine just seems trivial.
Blessings to you!  You are loved!