Red Cardinal Faux Stain Glass Project for Kids and Adults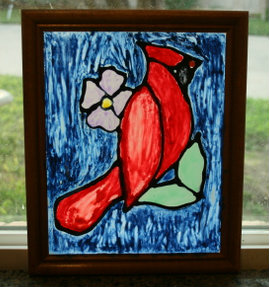 [wpsr_pinterest]
A simple Red Cardinal Faux Stain Glass project that is super easy and inexpensive to make.
This is great for kids and adults!
Please go see The Happy Housewife for the complete DIY instructions.
Seriously, this was SO much fun to make with my daughter!  I had all the materials on hand so it made it free!
Blessings to you!  You are loved!