Yesterday, was Easter and we had an EASTER SURPRISE!
My parents after being with us for 3 days had to go home. John Deere PaPa and my sweet hubby made the most beautiful pergola.  More on that later.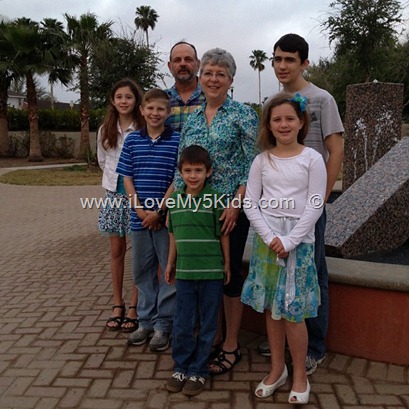 My sweet chocolate eyed daughter started crying – mournfully.  There are no words to describe those tears.
Since my hubby took off this week to finish some remodeling jobs in our home – we couldn't figure out a reason why the kids couldn't go with their beloved John Deere Grandparents.
My kids took 15 minutes to pack and got in the car.
So – guess my sweet hubby and I are alone this week.
YES!!!!
Sorry, for the outburst.
Not really.
An unexpected week alone with the hubby is a cheering event.
Cheer with me – YES!!!!
I am still amazed we are alone.  ALL ALONE!  YES!!!
The first day alone:
We are making the Girls' room beautiful while they are gone – they are going to be so stoked!
We have cleaned out our girls' closet and under their bed. (I thought about asking for prayer…how can a girls' room get so messy?) 
We are painting their trim.
We are moving the ceiling fan and adding a chandelier.
We are finishing the bunk bed.  We are adding some shelves and painting it.
We are adding some pretty curtains.
We are adding art to the walls.
Hopefully, we will post some photos tomorrow.  YES!!!
Blessings to you!  You are loved!!!