Whatever Lord!
I told him NO!
I didn't stutter.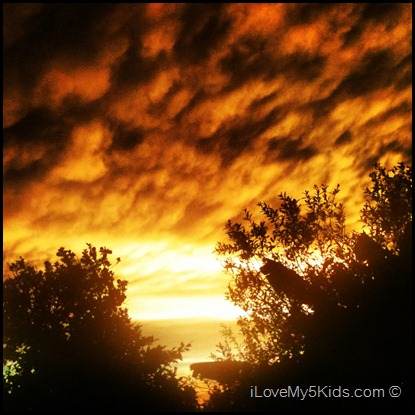 Thankfully, the Lord knew my heart was really "Whatever!"
Let me backtrack…
In our homeschool, we don't take off in the summers.

We do our hardest book work in the summer. We strive to get done by the fall.

We are not behind…we are really ahead.

My kids just think we are behind.  I like them to think that.  Don't tell them different.
My son has been volunteering at our church under our youth pastor.  He is learning to have a servant's heart.  It is not been easy but there has been some major growing up.  I'm loving how his views on servanthood are changing.  He realizes that it is easier to serve other people instead of those closest to him.  We have had so many conversations about how the Lord gives us grace and thankfully the ones we love, also are full of grace (most of the time) because we love him regardless.
I was talking to the youth pastor and just sharing how our eldest has grown spiritually, mentally and physically the last few years.  He is doing freshmen work while all his friends are still in middle school.  Yet, he has always had an "Old Man Soul."  I love that his siblings can basically ask him anything about history or in the Bible and he knows.  He really gets it.
Well, I really wanted him to get ahead in high school.  That way he could focus on some harder sciences and math before he goes to college.  His plan for right now is to become an aeronautics engineer.  But, he is open to anything the Lord will want him to do.
So, back to the question…
where I pointedly said NO!
The youth pastor asked if we as parents would consider for our eldest to go on a mission's trip with the high school.
My hubby and I moved where we live to be missionaries.  We have a mission's heart.
But…this summer,
I had school to do.
And who would watch the other kids.
And the summer is meant for our long list of to-do's.
Not to mention, the lack of money.
I don't have time for a mission trip this summer.  Didn't even have to think about this answer…it is NO!
Soooo, you can probably see where this is headed.
God had other plans. I really don't get God's plans.  But, I trust Him.
The youth pastor and my husband were eating at the same table at our middle school's BBQ at our home a few weeks ago.  My hubby says to me, "Hey this mission trip sounds neat!"  Plus, he might need two adult sponsors.
Ugh!  Didn't I say NO! Does anyone listen to me, the Mom, the teacher?  Anyone?
"Okay, dear."
The next day, my Mom calls or emails or says something on Facebook.  She wouldn't mind taking the kids the entire summer.
What!?!
Free babysitting!  It's ON like Donkey-Kong, as Uncle Si would say from Duck Dynasty.
I mean…
"Yes, Mom, that is wonderful, you want to spend time with your grandchildren.  Let me see…what my calendar looks like…yes, it is clear." 
Let me just say…when my kids go to my Mom's house, they learn so much more than I could ever teach them from any book.  She used to homeschool my siblings.  Not to mention, she lives in the country.  That alone is worth the trip to John Deere Grandma and Papa's house.
Back to the mission trip.
My hubby couldn't get off work.  What?
I should mention at this point, I don't even like youth.  He was a prior youth pastor.  I don't even like kids.  God, are you listening to me?
Guess who is going on a mission trip with their son?
Yep.
Mu-ah and my eldest son.
Thankfully, God truly knows my heart.
It is always…
"Whatever – You want Lord! I'm yours even when I say no.
And please don't listen to me…when you want Yes!"
Oh, and the money.  Well, God provided half the money super fast.  The Lord is so good.
I can't wait to see what the Lord has in store for this trip.  I'm not even sure what we will be doing exactly or really where we are going.  Except that is in California.
I love that the Lord truly uses a willing vessel even when they think they are not willing.  Does that even make sense?
And that is what has been going on in my life.
Saying "Whatever!"
[easy-share buttons="no" counters=0 native="selected" show_fblike="yes"]
Blessings to you! You are loved!
[wpsr_pinterest]