I love finding World Largest records and dragging taking my family to it – to take that perfect family photo.
It is us.
Or maybe it is just me.
But, it makes me us happy.
And makes a fun memory.
I love making sweet memories.  I want my kids to look back and love their childhood crazy mama who loved taking photographs with anything that is the World's Largest.
So back to Poteet.
I knew about Poteet, Texas for years and their HUGE strawberry.  But, haven't been able to take the Texas back roads to get there.
So, when we were driving close to San Antonio – we took a little detour.
Hello Poteet!!!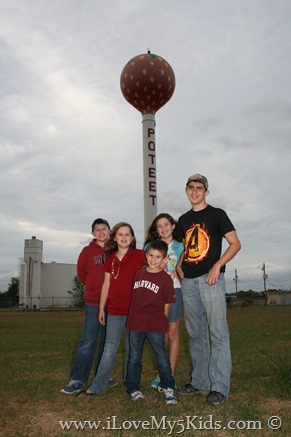 [wpsr_pinterest]
At first we thought the water tower may have been the world's largest strawberry but we were wrong…after our Google Maps went out, we found it at the fire station.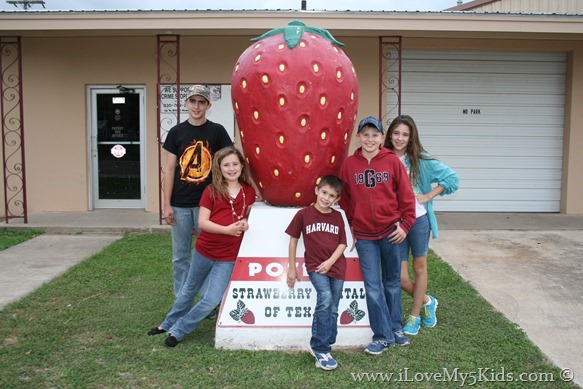 And of course my kids were hungry.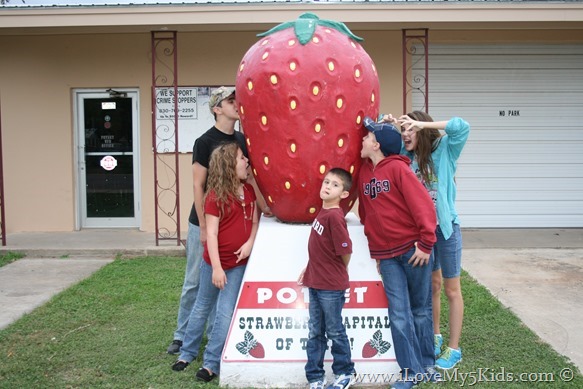 Thank you Poteet for sharing your yummy strawberry with us.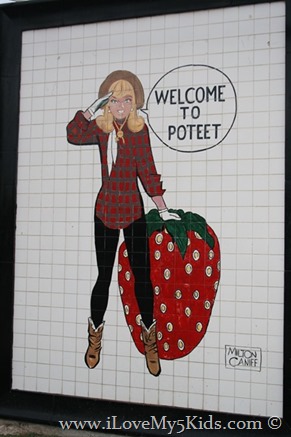 So far, we have seen the:
World's Largest Jackrabbit
And more
[easy-share buttons="no" counters=0 native="selected" show_fblike="yes"]
If you see a World's Largest and we haven't seen it – be sure to tell us!  We want to come see it!
Blessings to you!  You are loved!