My daughter has started to play volleyball for 8 to 10 year olds.  It has been a learning experience (for all of us.)
While we are selling our home it has provided us a way to leave the house and watch our sweet girl gain some confidence.  She is super shy and this has given her a chance to blossom.
We had snacks for the game and 20 minutes before we had to leave, I thought of attaching cute tags to the bottles.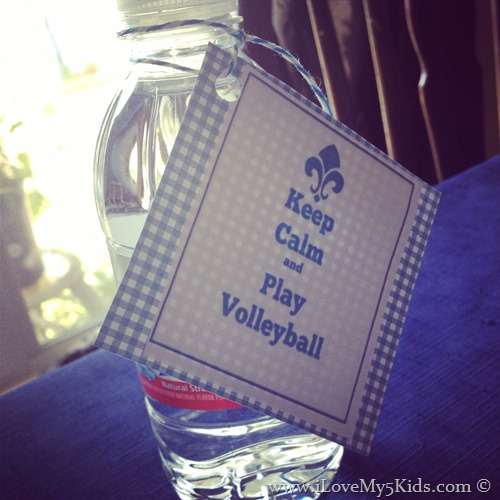 [easy-share buttons="no" counters=0 native="selected" show_fblike="yes"]
I found flavored waters at Big Lots and let my daughter pick the snacks.
She chose Little Debbie Oatmeal Crème Pies.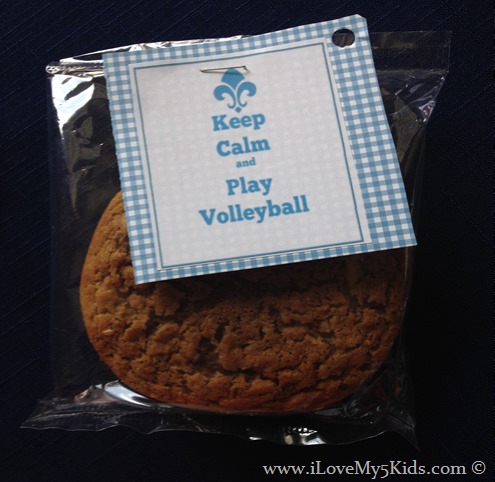 To make the tags:
1.  Print out the Template – you can get it free here.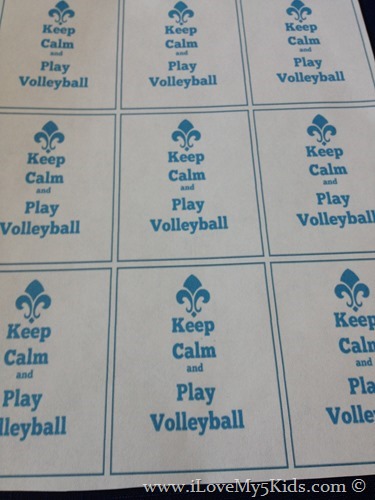 2.  Cut out the tags.
3.  Attach them to scrapbook paper using a glue stick.  I had some leftover from another project.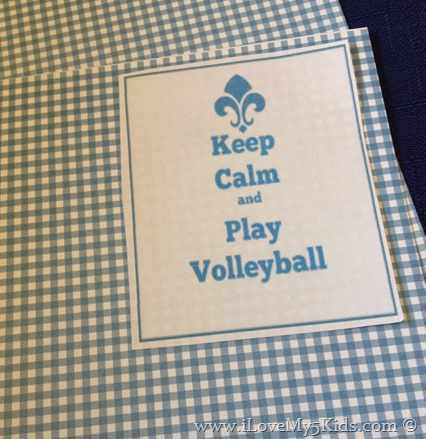 4.  Punch a hole and attach with twine to the water bottle or staple to snack.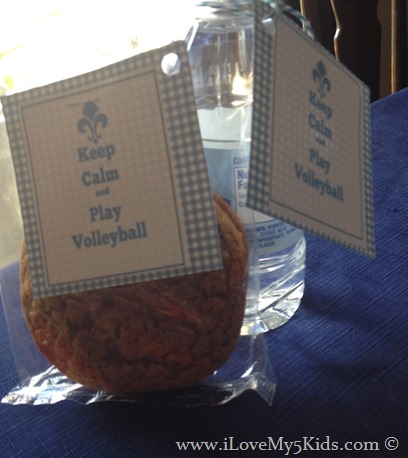 It is that easy!
Click the photo to get the printable!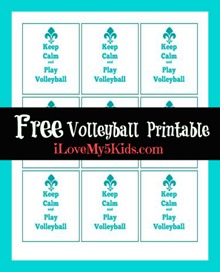 Blessings to you!  You are loved!