A few years ago we had a couple over for cheeseburgers.  She asked if she could bring anything and I said buns.  She said no problem, she would make some.
I had never heard of making buns – I was intrigued.  This was going on my baking bucket list.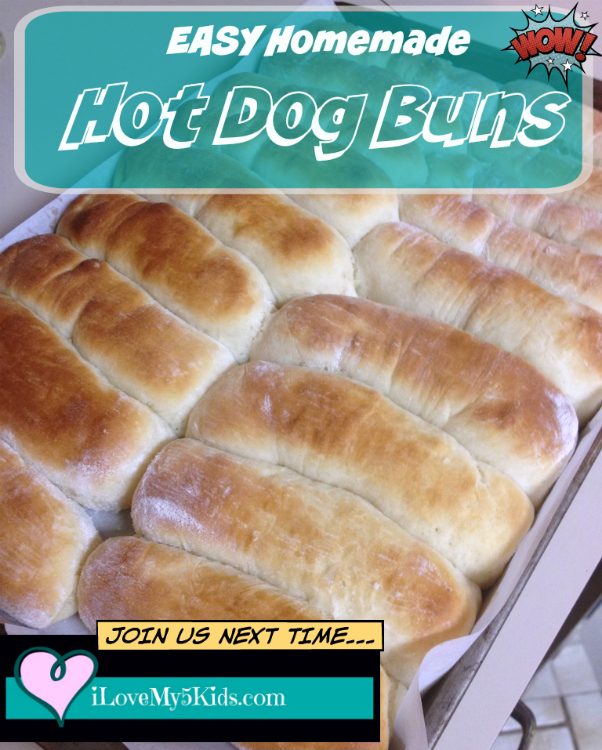 Skip forward a decade…
I still have not made them.
This week at our church small group, I signed up to bring hot dog buns.  We needed about 60 of them.  Instead of buying them, I thought – here is my chance!  I'm going to make them.
After scouring many recipes – I found one that looked easy enough.  Except, I made a few tweaks and made it even easier.  (Because that is how I roll!)
AND because I will need the easy recipe in the future – it is going on my blog!
[recipe id=""]
Easy Homemade Hot Dog Buns
Ingredients:
1 cup plus 3 Tablespoons warm water
1/3 cup of canola or olive oil
1/4 cup of sugar
2 full Tablespoons of active dry yeast
1 tsp salt
1 egg beaten
3 1/3 cup of flour (I used all purpose.)
melted butter
Directions:
Line a cookie sheet with parchment paper.
I use the fold out ones and was able to use over and over again when I made multiple batches.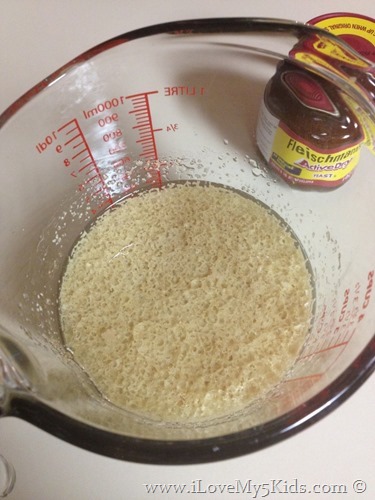 In a glass measuring cup (at least 4 cups) add warm water, oil, sugar and yeast.  Stir lightly with rubber spatula.  Let it sit for 15 minutes.
(I covered with a small tea towel and told my kids that there was magic going on under there.)
Now add flour and salt to your KitchenAid or mixing bowl.
Crack an egg in a bowl and beat lightly.  Great job for a kid who is begging to help!
After yeast has done its magic – add egg to flour.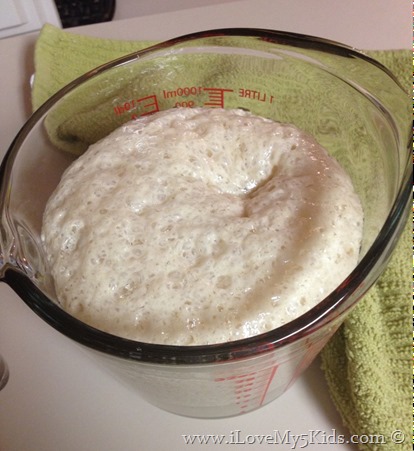 With your dough hook, turn the mixer on slow.  Add the yeast mixture slowly.
Turn off mixer and scrape bowl to get to the very bottom.
Dough should be soft.  It is okay if it does not form into a ball in the bowl.
On a floured surface, turn out dough.
Knead the dough just enough for it to become rollable.  (Is that a word?)
Roll the dough out to 3/4 inch or so.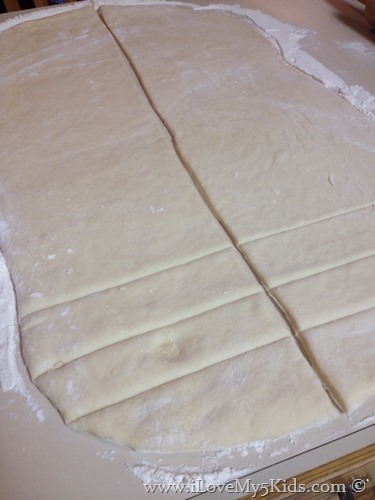 Cut the dough down the middle and then cut again into rectangles.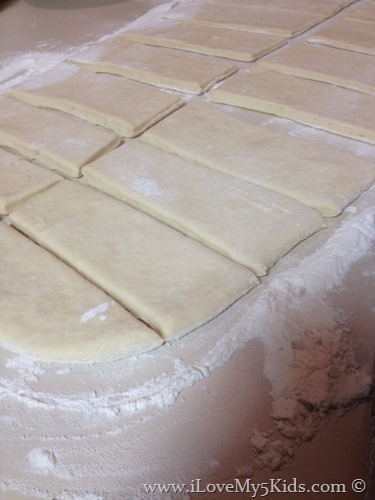 To make hot dog buns – you need to roll the rectangle into logs and then pinch the ends under.  This video might help you see how to roll them to make them look like hot dogs.
Brush them with melted butter.
Let them rise for 10 minutes in a warm but not HOT place with a towel over them.  On top of the stove works perfect as it is preheating to 425°.
Bake for 8 to 10 minutes.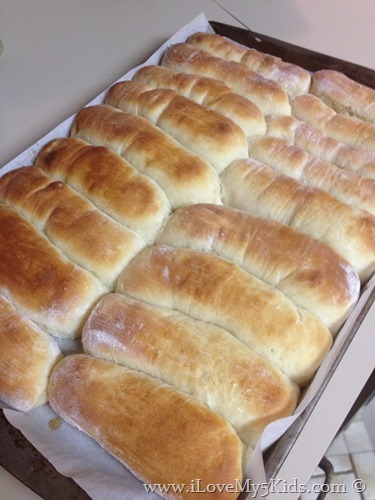 ENJOY!
[/recipe]
Blessings to you!  You are loved!
If you liked this recipe – you might like some of my other EASY RECIPES!