For the past few months, my husband – David, and I have been on a journey.
It has been intimate and shared with very few.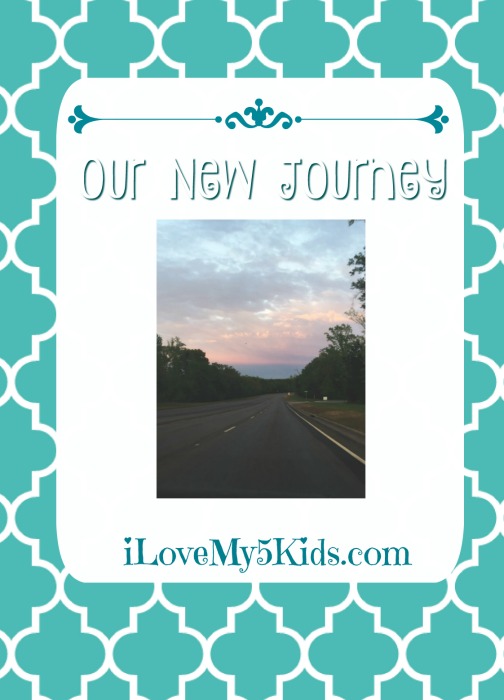 We had a miscarriage a few years ago, that tore my heart in two.  After that, we moved half way across Texas to a place where we knew very few people.  It has been a different kind of journey, knowing the Lord sent us here but for the first time, without a defined purpose.  
 Although he provided an excellent job for David, it has been interesting to find relationships like we have had in the past.  People here, although super kind – already have friendships and their lives, so they have no need for another "friendship" to develop.  Yet, the Lord, who is so gracious, has still sent us kindred spirits.
 If you know David and myself, you will know that we have a love for children even though never in my wildest dreams, did I think I would be a mother.  I never had that in my "plans."  And then the Lord blessed us with 5 wild and super high-risk pregnancies and 5 awesome loving kids, that I in no way deserve.  You would think a small basketball team would be enough, me too!  
 But, even as we prepare for college for our eldest, that yearning and desire for another child, hasn't wavered.  We have so much love to pour out into another person.  Our home has yet to feel full.
 A few months ago, I jokingly sent David a text asking him if he would want two more babies?
His response, without hesitation, was a definite "Yes."
I pondered it and thought  "I am meant to be a Mom and my role is not over yet."  I cannot tell you the joy knowing I was destined to be something is coming to full fruition.  
 After that, we spoke to different people about adoption.  I stayed on the internet and scared myself silly with all the information about moms who have had their heart broken and all the skeptics who are against adoption.  But, then the Lord gave us a peace, that we cannot even explain.
 I ran into a friend of mine.  It turns out she owns an adoption agency.  I had no idea.  One of her board members goes to our church, another board member has a daughter on our volleyball team. So funny how the Lord works, even when we are in the dark.  She said they were going to have an orientation soon.  And just like that – we were on the path for private adoption.
Then there was the issue of paying for the adoption.  Can I just say, God is so Faithful?!
David's company is paying for our adoption!  In fact, two!  We just had to front the money and be reimbursed, hello, anyone still here?  Isn't that freaking awesome?!
 In fact, we are halfway through the preliminaries and tons of paperwork.  We have no idea when this baby will be here and that is more than okay with us.  It is awesome to see the Lord work even the little details.
And if you are wondering what the kids think about us adopting?  They are so thrilled and wondered why we waited so long.  That was just the icing on the cake for David and me.
 So, if you see us with a glow, now you know why!  And if I look exhausted, you will also know why!
Plus, I suppose I should be looking for a new blog name.  Man, that is hard. Suggestions will be appreciated, please leave them in the comments!
Blessings to you!  You are loved!