Our easy Fleur-di-Lis Lantern.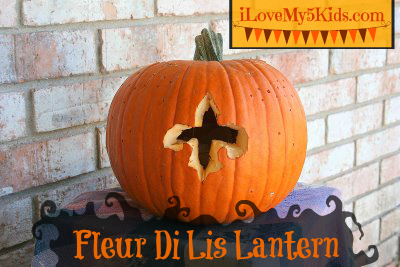 This was our 2 years ago – Lantern.
I did it like in 5 minutes before we went to all our neighbors for candy to use to decorate our Candy Christmas village.
(Okay, we ate some of it, but most of it went to the Candy Christmas Village.)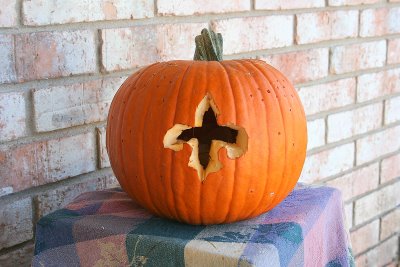 I poked holes in the top so lights would shine through. It was so simple to do especially since I had never done anything like this before.
(My hubby forbids me to use sharp objects due to my many trips to the E.R. – I just used a little knife and a printed a fleur di lis printout to trace on pumpkin.)
It might not be what you expect then again maybe it is.
I LOVE anything with Fleur-di-lis!!!
Blessings to you!!! You are loved!!!