South Padre Island Family Getaway
My husband took me away, with our kids.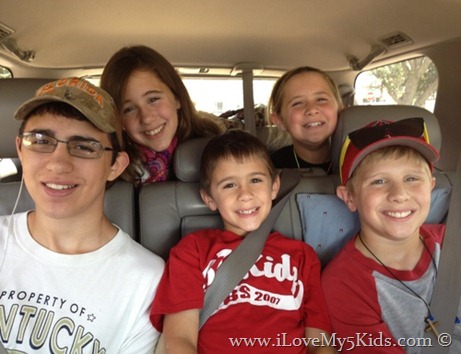 Some friends of ours has a little beach house and they offered it to us for a few days.  Can I just say the timing couldn't have been more perfect?!
The Lord knows when a little "timeout" will do my heart good.  I love resting in Him.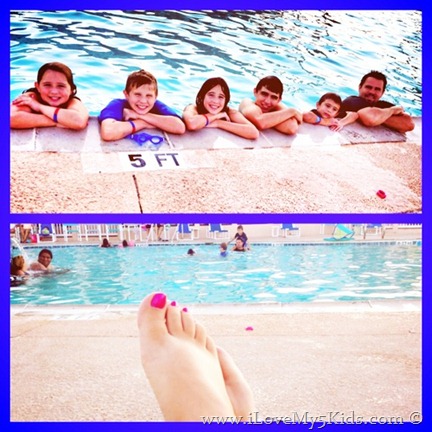 By the way, the above is like a family portrait in our bathing suits?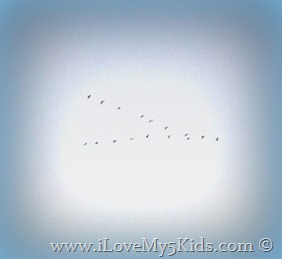 A few minutes later, we saw a skein of birds.  For some reason, they made me sad.  They were headed North, which means it is going to be hot a little longer.  Some days, it makes me wonder why anyone loves the heat?  I crave Winter!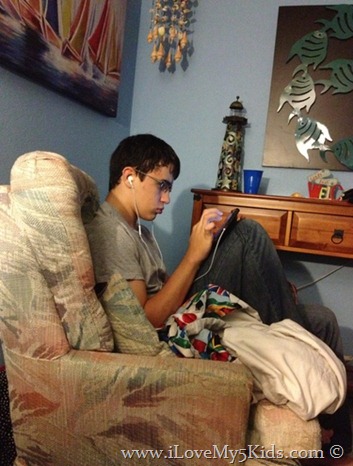 Back at the house, we rested and watched movies. Well, some watched and some adults read and slept.  Salty air makes me so sleepy.   And the kids played on their electronics without restraint.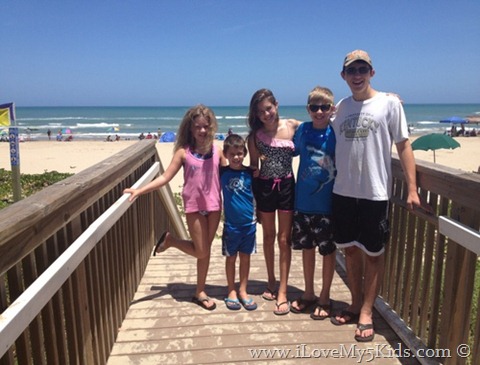 We played in the sand.  And more sand.  And some sandy water.  This is the prettiest beach in Texas.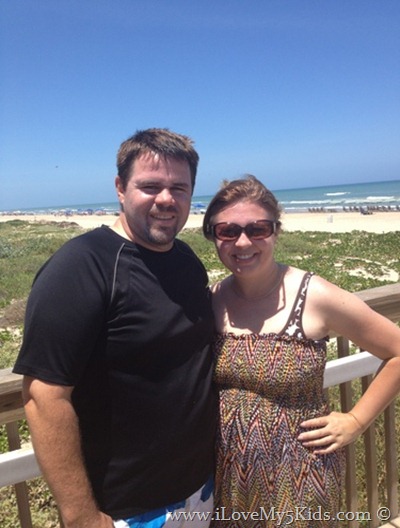 I love this man!  He truly completes me in every way.  When I am sad, happy, pms-y, weepy, grouchy, full of giggles, feeling nice or mean, he still loves me.  I am thankful we are growing old together.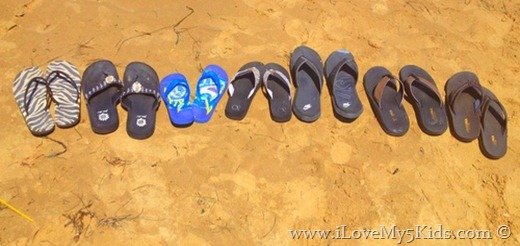 This is our family without shoes on.  Well, the shoes.  But, the family is in the ocean.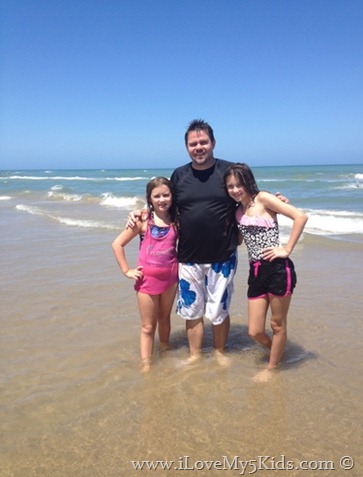 Our princesses are growing up.  A boy said something the other day to my daughter in a flirtatious way.  She didn't even bat an eye.  She has been brought up to be treated like a lady by her Dad.  I must say any guy that wins over our daughters' hearts have a really high bar to reach.  The standard has been set.  I pray almost daily for my daughters that God will protect them and their future partners and that He will draw them closer to Him.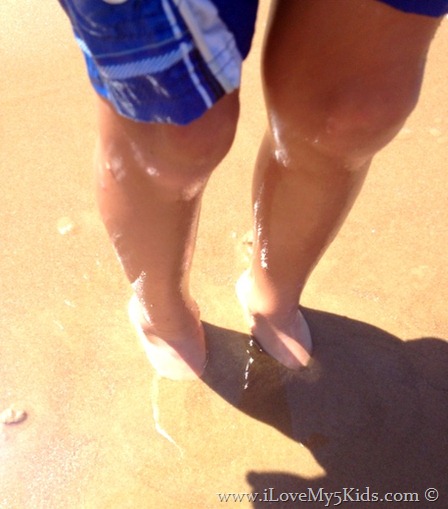 On of my favorite thing on the beach, is to let our feet get swallowed whole by the sand.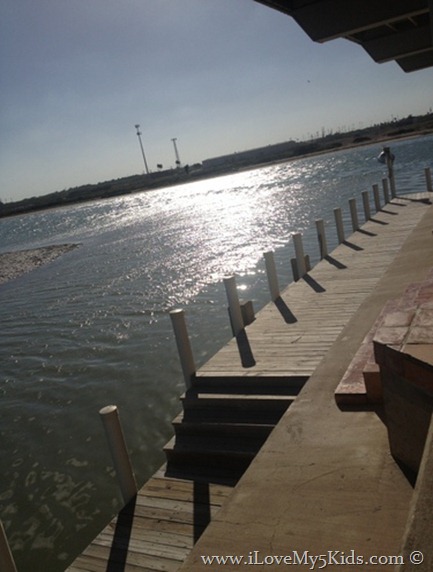 We were very close to one of the channels on the Port Isabel side.  This is where two channels met.  For some reason, it just spells retreat.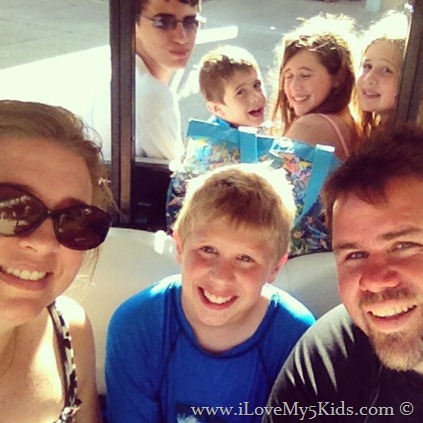 Our friend also had a golf cart that we used.  7 people can fit on the cart and still crack a smile.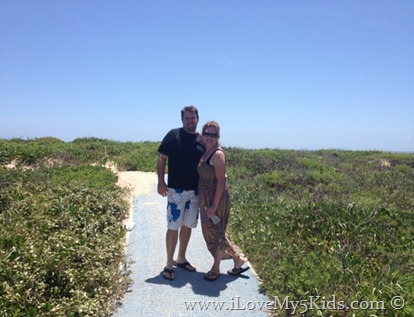 Not only did the island provide enjoyment and took us to a special place of rest.  One that gave us a hope for the future.  You see a few weeks ago, we lost a baby.  I don't say this for sympathy.  This blog is one for my children.  And this was our child.  We found out in California on a mission trip (which I cannot wait to write about but it has been a kind of whirlwind.)  Words cannot tell you how excited we were to be expecting.  We were so humbled by the thought of adding to our family.  For whatever reason, it didn't work out.  The Lord is so good and we trust in Him alone.  What better place than to be in the arms of Jesus.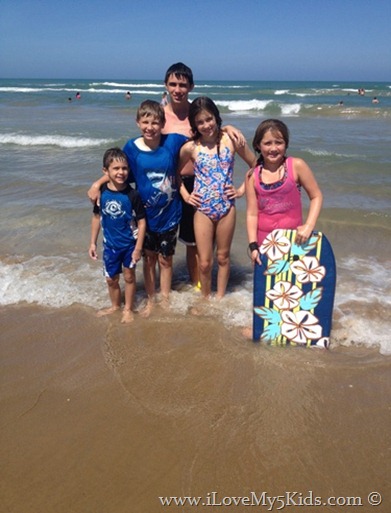 My kids blessed my heart.  They played and laughed so hard.  This day they went out to some pretty far out sand bars.  Did I mention it was "Shark Week?"  Well, I saw some fins.  The people beside me on the beach saw them too.  Thankfully, they were just dolphins.  4 dolphins in between me and my babies.  Thankfully, the Lord has an immediate 911 line.  I couldn't even speak – I just called Him.  They swam away.  It was surreal.  Only the couple beside me and myself saw the silly things.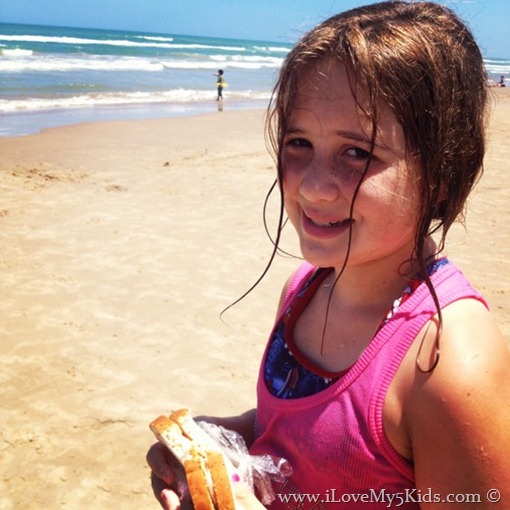 We love SANDwiches on the beach.  Okay, the kids might.  Something about gritty SANDwiches makes me lose my appetite.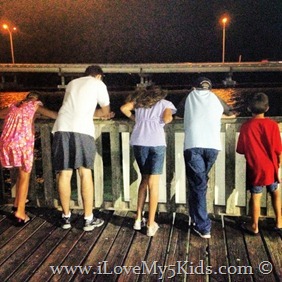 And then we have the precious Mommy moment.  All the kids were on the edge laughing.  I thought "Kodak Moment."  It turns out they were having a spitting contest.  Oh, iLoveMy5Kids.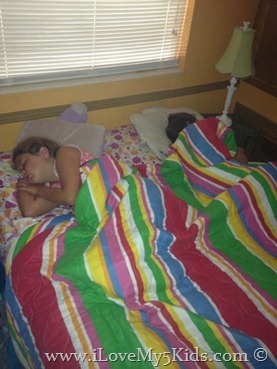 Our last morning wouldn't be complete if I didn't have some true "resting" photos.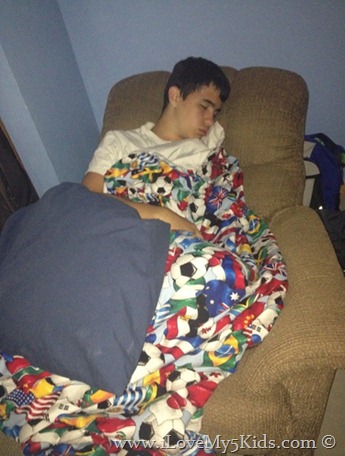 Joy fills my heart to see our children resting and sleeping peacefully.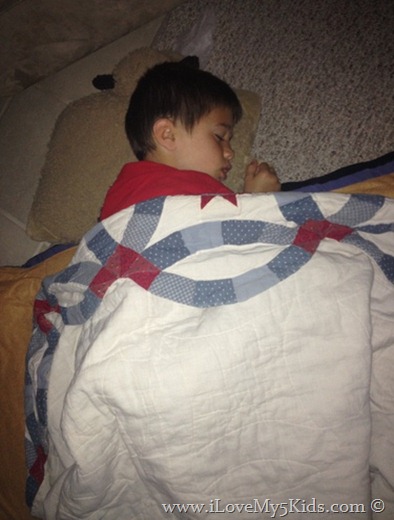 Knowing that sugar plums dance in their heads.  Wait, I have no idea what sugar plums are.  They are most likely dreaming of being sea sick and watching sharks nibble at their toes.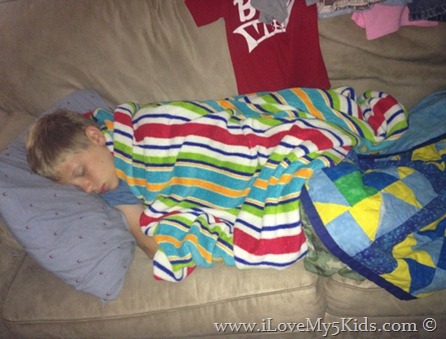 Not to mention, they are probably thinking of how they are going to clean out all the sand that is in their Mom's car, Silver Belle.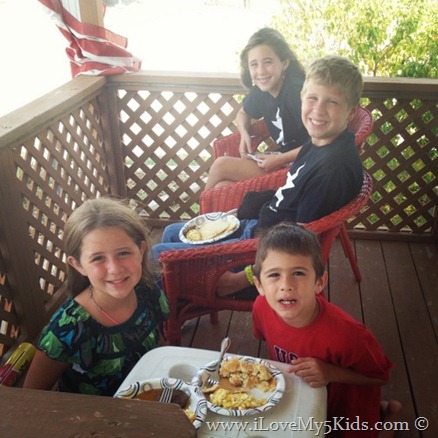 Pancakes on the porch for our last morning.  Oh what a simple treat.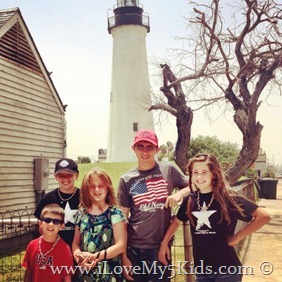 This was our last photo of the weekend.  It got featured on instagram Texas the next day.  What a sweet blessing.
[easy-share buttons="no" counters=0 native="selected" show_fblike="yes"]
Blessings to you!  You are loved!