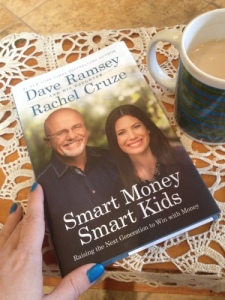 by Dave Ramsey and Rachel Cruze
Book Description
Dave Ramsey and Rachel Cruze teach parents how to raise money-smart kids in a debt-filled world.

In Smart Money Smart Kids, financial expert and best-selling author Dave Ramsey and his daughter Rachel Cruze equip parents to teach their children how to win with money. Starting with the basics like working, spending, saving, and giving, and moving into more challenging issues like avoiding debt for life, paying cash for college, and battling discontentment, Dave and Rachel present a no-nonsense, common-sense approach for changing your family tree.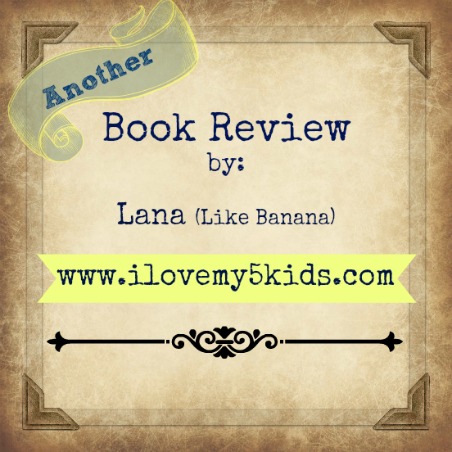 My Review:
Before I review anything I should mention, I am married to Dave Ramsey, Jr.  Not really, but sort of.  My husband has taught Financial Peace University for many years.  He is the "nerd."  I am partial "nerd" partial "free spirit."  We understand the principals and have enjoyed the benefits.  With all that prefaced, I feel that I can give you an honest review.
I wish I could have read this book back in Junior High.  I think they call it Middle school now.
The book is written where a grade school student could follow along.  It presents a no nonsense approach to learning how to deal with money and behavior toward money.
I love love the 5 foundations budgeting advice for teens.  Simple and will change how they start out life.
Save a $500 emergency fund.
Get out of debt.
Pay cash for a car.
Pay cash for college.
Build wealth and give.
Again, I wish someone would have given this to me when I was in Junior High.
This book will and can change someone's life for the better.  It should be required reading for every student, parent and any one who really needs some insightful information what to do with their money they bring home in a paycheck.
I also LOVE the College chapter.  This is where we are at in our stage of life.  So many great resources in there.  I will be revisiting this chapter for each child.
I would give this book a definite 5 stars!
Blessings to you!  You are loved!
[button align="" color="" size="" link=""]Note: I may have been sent complimentary copy for review purposes only. Any links can be affiliates meaning if you buy something I might get some pennies. This review has not been monetarily compensated. The review was my honest opinion and views and not influenced by the sponsor in any way.[/button]