The supposedly
"weekend" project
has turned into a "month" project. As I write, my precious hubby is putting up the gate. However, my camera battery needs a charge so I post picts of that later.
Sweet hubby working so hard. Can't wait to power wash and stain the fence.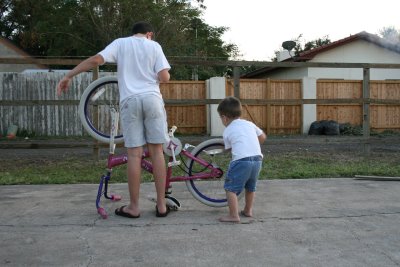 I love how brothers find something to do, when they are "bored."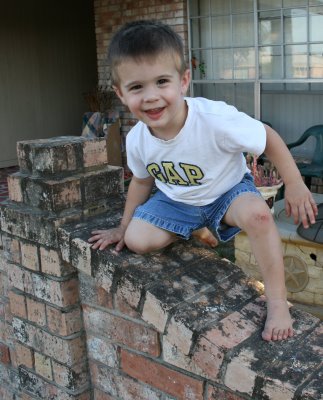 Okay, this is where my 2nd born busted his tooth and we became friends with the pediatric dentist. Before I got him down, we had to take a photo.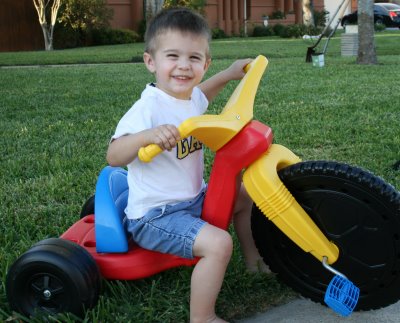 This is what the baby got for Christmas. The first one he got from Christmas didn't have pedals and Target was out of them, so he had to wait to February to get his gift. Hopefully, he will burn some of that energy.
We loved these when we were kids. My brother had a Knight Rider edition, with a brake. I didn't have one…sniff, sniff.
This is an actual photo of the fence. However, the baby must have noticed his belly button in middle of my shot and I thought he was cute, so we all get to see him.
Working hard…almost half way done. My sweet hubby is such a hard worker and hardly ever complains. I really appreciate his sweet character.
Not much longer…I can hardly wait to see the final result.
©www.ilovemy5kids.blogspot.com