I started decorating for Fall in September.  My fave season seems to go so fast.
Fall colors just seem to make me happy!
This was our last years Cross Pumpkin…shining the LIGHT.
This is our Fall Village!

In our area, we do not have the colorful classic Fall colors outside.  However, we do have citrus trees that are about to turn ripe.  Juicy oranges are on their way!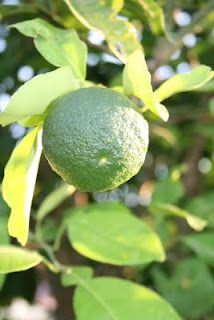 Happy Fall!  
Blessings to you!!!  You are loved!!!!
Go to
Creations by Kara
for more fall decor ideas!