A few months ago, a friend of mine, Marina and I became a part of a Facebook Garage Sale Group in a town that was an hour away.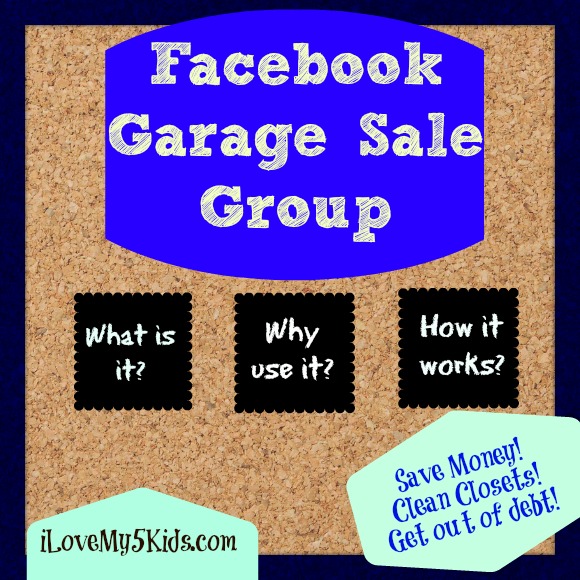 [wpsr_pinterest]
It is similar to Craigslist but better.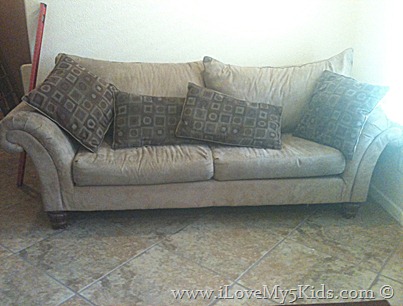 It has things on it that go fast and most of the time are fantastic deals.  I bought a couch for $25., a bed frame for free, Bath and Body Works soap for almost nothing.  But, the distance was making most things not worth it.
We decided to start one for our area.
There were a couple of groups already, but ours has rules.  Lots of them.  Some people don't like rules, which is understandable.  We like them, it keeps things safe.  Without rules, it causes anyone to post and get away with everything. It is also a closed group, where we have to approve each and every member.  We also can block members, which we do.  Business Facebook pages are not allowed, just personal profiles.
Right now, we have over 1000 members.  And over 300 on our waiting list.  Not bad, for only being a couple months old.  We have only banned a few, mostly for not following the rules after being warned.  We are VERY upfront with all the rules plus the admin are constantly available to ask questions.
[quote]
We started the group to find deals, clean our closets, and help people get out of debt.
[/quote]
Both of us, love the Lord and really see it as a ministry.
Since starting we have learned a lot.  We have added another administrator, Kami, and she has been such a blessing too.  The administrators are all different and have different gifts.  It really works better that way.  It reminds me of the Body of the Church and how we each have different callings and gifts.
We also have learned the power of  negotiation and how to deal with problems that arise whenever people are involved.  And let me tell you, there are problems.  We try to handle it in private messages and not where everyone can see.
This has been a blessing in so many ways.
People are able to buy items (almost brand new most of the time) for just a fraction of cost.
People are able to pick up items at their convenience.
People are able to post items when they want to and it is super simple to do on a phone.
People are able to get out debt and not have to hold a garage sale.
People will get less burned with a group with rules.  People who follow the rules get to stay in.  Simple.
People are getting out of debt at their convenience.
We don't get paid for having this group.  It is a little time consuming.  But, the rewards seem to be worth it, so far.
Here is the welcome letter that we send to every approved member.
Welcome to **** Garage Sales.
(PLEASE read the following, it will make it so much easier to understand how the group works.)

We do ask that you go through the rules before you begin buying and selling.

The main things:
1. As ours is a first want-first get set, we do ask sellers to post only on one online garage sale group and not in 2 places. (Not doing this will get you banned from the group.)

2. We also ask that no phone numbers, meeting places, addresses or any other personal information, be posted on the open feed. We value everyone's safety.

3. Only one photo per item. This causes less confusion. However, you are welcome to make a collage or post photos in the comments under the original post.

Feel free to post things you need to sell and yes, buy more fun stuff! (You are welcome to invite your friends to the group as well.)

If you have any questions, feel free to ask one of the Administrators. We really hope that this group is a blessing to you.

Blessings!
Our group has truly been an asset to our city.  Please don't ask to join ours, we want you to look for one in your city.
Are you a part of such a group?  Please tell us about it.  We are wanting to learn more including your biggest deal at a Garage Sale!
My greatest deal was a glass patio table and 6 chairs for $25.  Woohoo!  Can you get the vision in redoing it?  My kids and I have already sanded it down.  Can't wait for this project to be finished!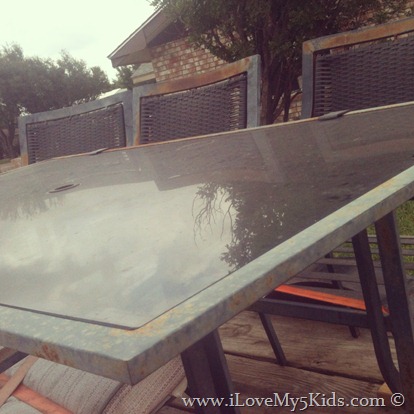 If you feel that this post will help someone, please feel free to share on Facebook or Pinterest.  Thanks!
[easy-share buttons="no" counters=0 native="selected" show_fblike="yes"]  [wpsr_pinterest]
Blessings to you! You are loved!