A long long time ago, there was a boy who wanted a wagon.
His grandparents went in together and formed a plan and gave him one for his birthday.
The boy is now old and in high school.
He no longer desires his rusty old wagon.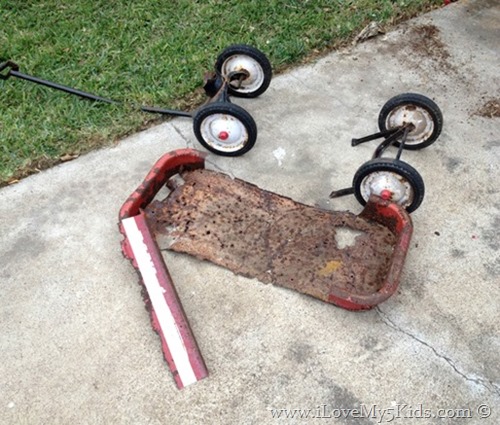 But, his parents have used it…and abused it…and used it to the bottom basically fell apart.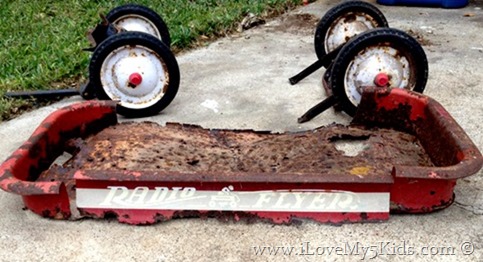 Instead of buying a new wagon…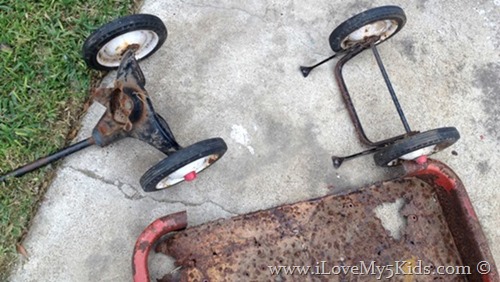 They remodeled the rusty old one with scrap lumber.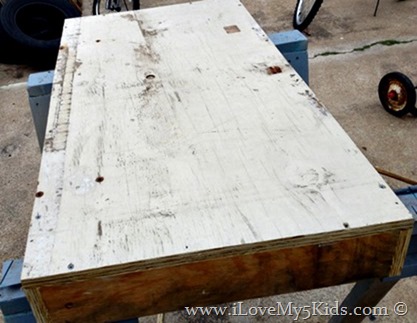 Built a box for the existing wheels.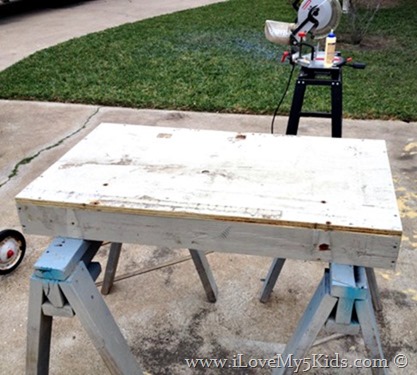 So it would remember the previous wagon, we had to clean up the old lettering.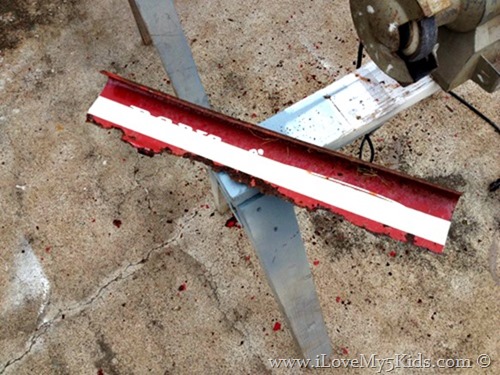 A little noisy as it got sharpened up and prettified.  (I think I just made up that word.  Don't judge.)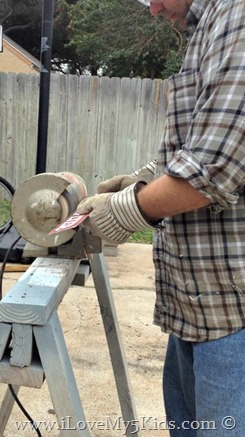 Added the wheels.  My hubby is very picky about placement.  It has to be perfect!!!
I'd just try it with super glue.
The grandparents are glad I'm not in charge of attaching the wheels or tuning cars.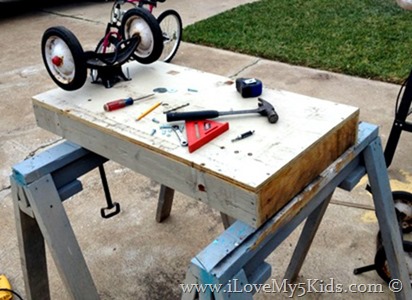 We had to add a little paint.
Baritone to be exact by Olympic.  The same as our front door.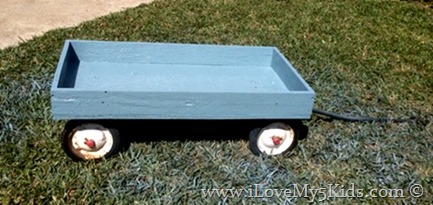 Thus we started using it immediately.
A worm digging party ensued.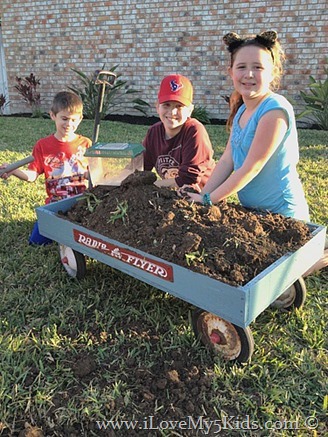 And all the kids were happy.
The End.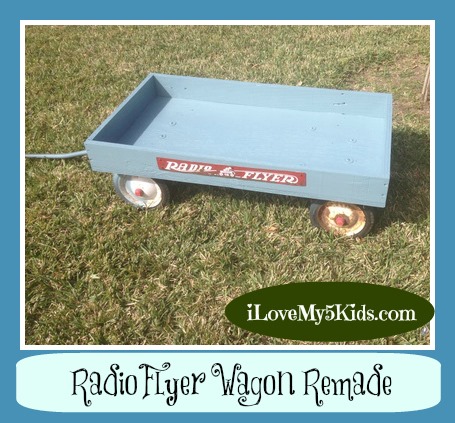 Blessings to you!  You are loved!
Partying with:
DIY by Design