I haven't seen the movie…just heard the music, over and over and over again.
I saw this and wanted to share with my readers.  (I do get credit for sharing with friends. So thanks beforehand! 

)
Directions to getting Free Frozen Movie!
Go to this link – http://www.topcashback.com/ref/ilovemy5kids
GET YOUR FREE FROZEN DVD:
Sign up for a TopCashBack account –  go here.

In the search bar search for Wal-Mart.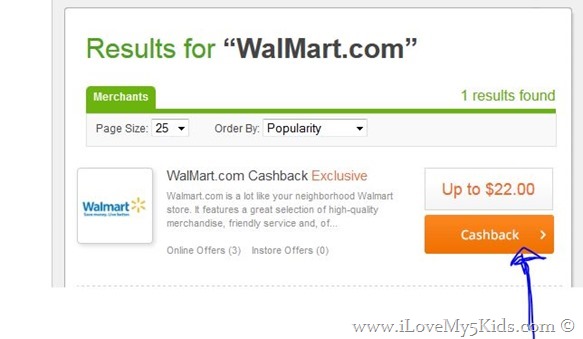 Hit the orange Cashback button.
It will take you to Wal-Mart.com.
Search for Disney Frozen Blu-Ray + DVD to your cart priced at $19.96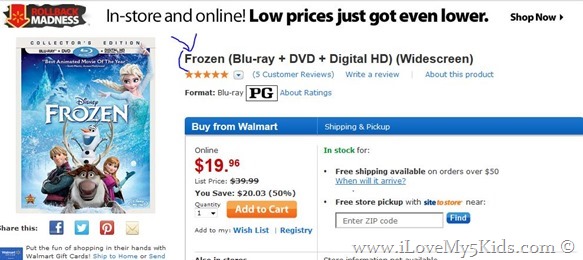 According to the Cashback…don't buy anything else at the moment.
I used the Free Store Pick Up but you can pick up at a FedEx Location
Total = $19.96 plus tax,
Get $22 cash back from TopCashBack (according to the site it could take a few weeks to get the cash back.)
I love I could use Paypal and get paid in PayPal.
Hope you get it!
Blessings to you!  You are loved!
(Sometimes deals do fall through…as far as I know this worked for me.)