Disclosure:  This is a sponsored post. All opinions are mine.
I love love love going on a date with my husband. I also love doing things out of the ordinary.  In the past, we have counted on Groupon for some amazing deals on some awesome memorable dates.  We have tried new restaurants, bought birthday gifts, and when we have been out of town Groupon, has given us ideas for some cool field trips.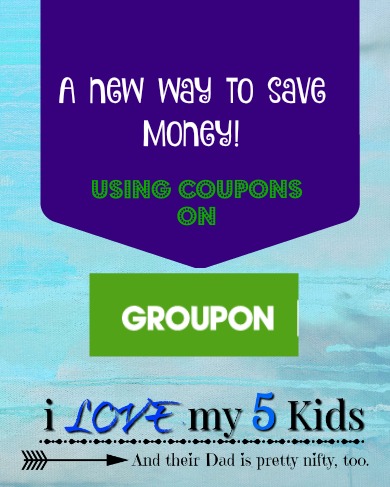 Now even for the every day errands, we can head to Groupon Coupons to save even more money.  These are usually places that we are going to anyway!  How cool is that?
Plus, with school coming up, we are needing some deals.
Places such as:
Barnes & Noble – Who doesn't need to read more?
Bed, Bath and Beyond – I love coupons at this store!
Ebay – A $10 coupon anyone?  How cool is that?!
Kohl's – Another one that I love!  At the time of this post, there were over 162 coupons available.  Cow-A-Bunga!  Did I just give away my age?!  My kids might be embarrassed.
Sears – Great for husbands who need that belated Father's Day gift!  Not that I'm in that category, this year.
Snapfish – Anyone have some photos that need to be printed out?
Walgreens – One of my favorite places to try new makeup!
Feel free to pass on these ideas to others who might want to save some money especially since school season is almost here!
As always, feel free to find me on Facebook, Twitter or Instagram!
Blessings to you!  You are loved!