After a couple of years of working on our home we finally are coming to the close, at least in the kitchen.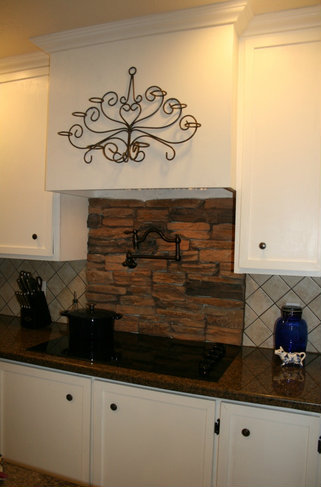 Today I'm showing how we painted our kitchen cabinets over at The Happy Housewife.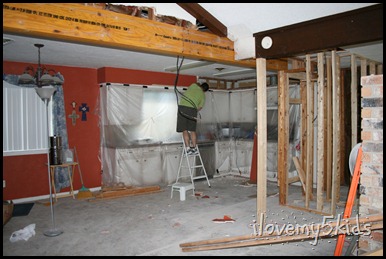 My first post over at The Happy Housewife over a year ago,
was showing How to Make Kitchen Cabinets, we've come a long way baby!
(I love writing for Toni, her site truly is amazing!  It is a joy to be part of such a great team.)
I truly love our kitchen.  It works for us.  We love to share our home with others and this allows us to do so.
We have added seating, spankin' new custom cabinets,  a pantry (I love my Pantry), HUGE sink, storage space, an island, and plugs.
I love plugs.  The old kitchen didn't have many.
Has this inspired you in any way?  I hope that you are encouraged in your home!  We didn't plan on changing our entire home, it started with just removing a small wall to remodeling the entire thing.  We have learned so much.
Now to learn how to refinish furniture…
Blessings to you!  You are loved!