A long time ago, I had a brilliant idea that I had seen from a sweet friend's porch.
Using a Stone Rubber Mold
, I made my entry way look like fake stones with red paint on a grey sidewalk.
Except it didn't.
It was a fail.
That I ignored for about 11 years.
AND everyone who came to my house, saw it.
(But,  hopefully loved me anyway.)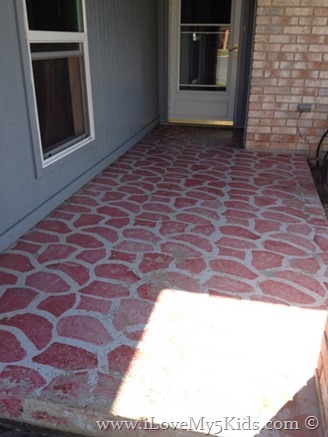 Trust me it is not prettier in person.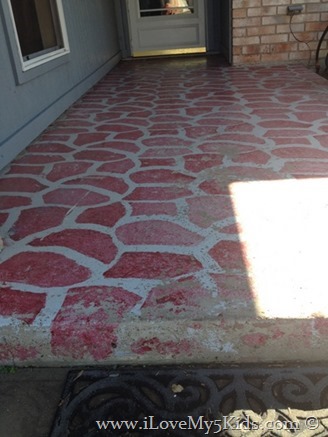 In fact, the photo makes it look some what bearable.
Proof, pictures can lie.
After a few minutes of paint and hours of drying time.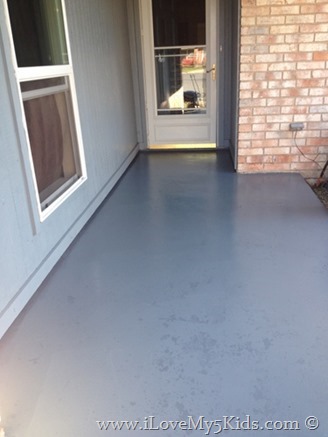 Cue the music:  Ta – Da.
Okay, it looks so much better.  The photo does not do it it justice.
Then we decided to go from barn red door to….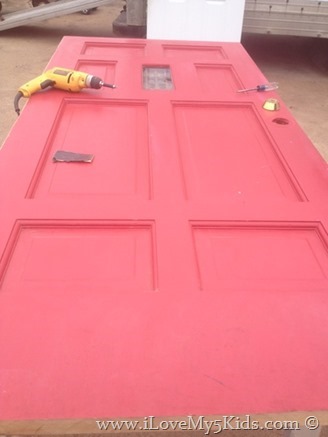 Pretty Spa Blue.  In fact, it is called:  Baritone by Olympic, which I had Valspar match.
Normally, I use Olympic One but I used only Valspar for my exterior paints.
Here is my post about choosing the right paint on The Happy Housewife.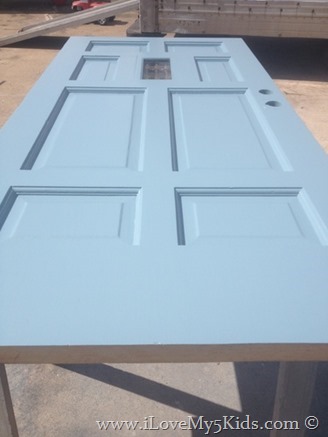 My hubby taught me how to use our spray painter.  I think I am in love now.
I like to spray paint.
Just wish he had showed me when I was painting our homemade kitchen cabinets.
I showed how to paint the cabinets here, oh the time I would have saved using that sprayer.
We also painted the house trim.  (More on that later.)
11 years living here and never painted the outside…seems like some sort of house owner sin.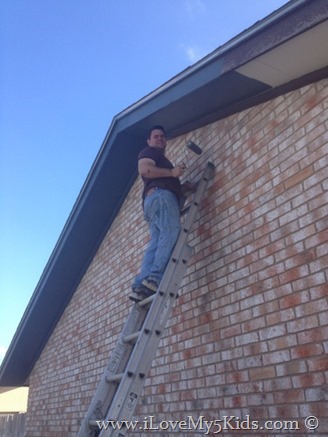 Of course, we would like to thank our Fashionistas in training.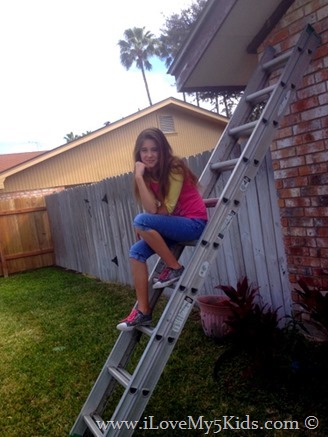 So, what do you think?!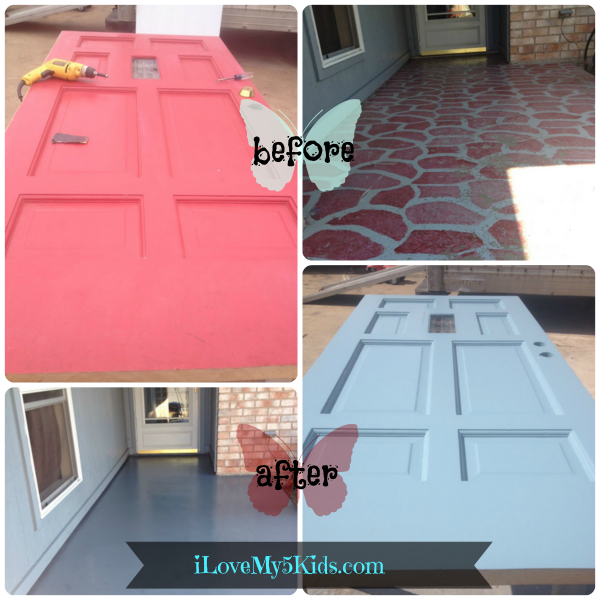 [wpsr_pinterest]
More to come before our big move…
Blessings to you!  You are loved!
Partying with:
Power Paint Party