My 2 sweet nephews and niece came to visit us last week.  We had a blast.  I haven't invited many people to come and stay with us because we have been remodeling so much and lack of bathrooms.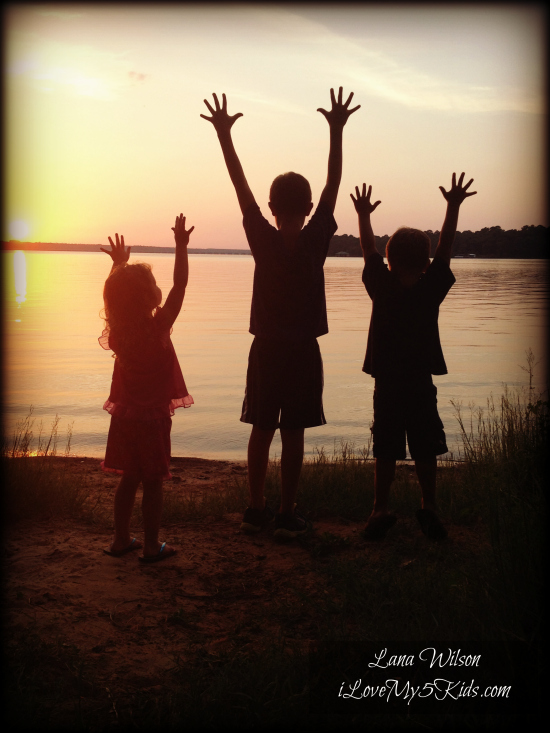 But these 3 – were begging their parents for months to come see their Aunt Lana (with zero or nono okay a little provoking from their Aunt Lana.)
We have lived a while away from family.  So when there is a spark of interest to come see us – we jump on it.  I think their Mom was a little excited too.  I love my sister-in-law to pieces.  I really want her to move here but she kept reminding me that my little brother needs a job.
BUT, the kids hadn't been away from their parents for a long time period – for a while or since they could remember.  So my sweet niece didn't appreciate the moment we tried to Facetime her Mommy when she was super tired late at night.  A lesson learned.
Let's just say…ear piercing screams.
I have not had a child in my presence that couldn't be consoled with a car ride.  A trick I learned from my Grandma with my son.  She would put him in the back seat and drive til he fell asleep.
So we loaded up the car with her and her brother.
She was asleep in less than 5 minutes.
But, the little guy began to talk.  I had no idea he had such a big vocabulary.  This usually quiet child opened up.  I fell in love.
Then we started to hunt.  We found 2 rabbits and a raccoon.  He named it Fred.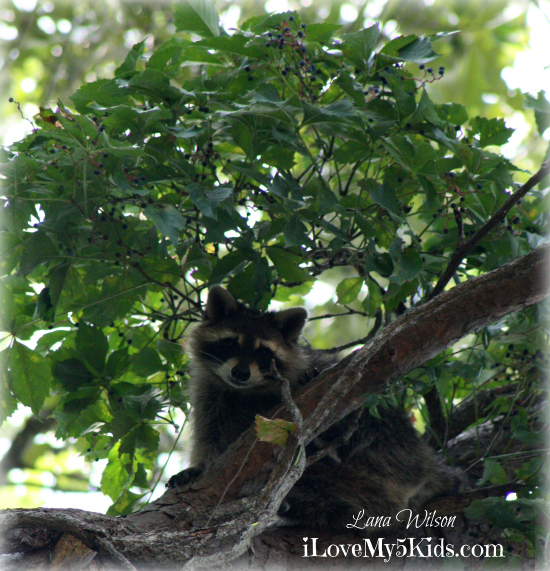 The next night, no one Facetimed, but we still went "car-hunting" for foxes and raccoons.
We were not disappointed – another Fred.
So, after they left, we still look for Fred.
And then Fred came to us…in our backyard – up a tree.
My hubby woke me up Labor day to come and see him.
Only it wasn't just him.  It was them.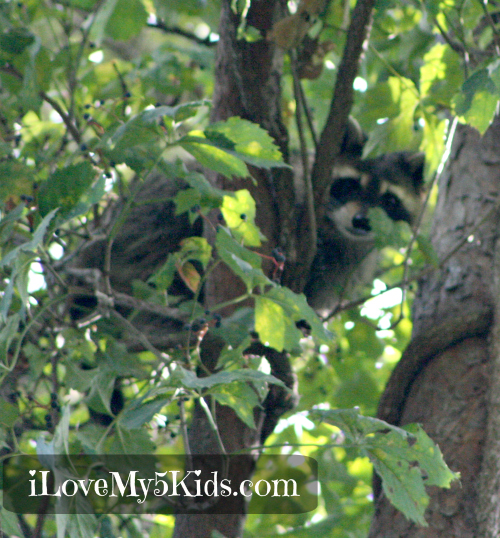 Up our tree.
So cuddly and sweet looking.
Only today we learned they can be rabid so we are staying our distance.
I made my kids do a lapbook on them.  When they do a lapbook, I learn too.  I love this homeschooling thing we got going on.  <Wink!>
Can't wait till they come back!
Blessings to you!  You are loved!