Ecclesiates 3: 1-8

For everything there is a season, and a time for every matter under heaven:
2 a time to be born, and a time to die;
a time to plant, and a time to pluck up what is planted;
3 a time to kill, and a time to heal;
a time to break down, and a time to build up;
4 a time to weep, and a time to laugh;
a time to mourn, and a time to dance;
5 a time to cast away stones, and a time to gather stones together;
a time to embrace, and a time to refrain from embracing;
6 a time to seek, and a time to lose;
a time to keep, and a time to cast away;
7 a time to tear, and a time to sew;
a time to keep silence, and a time to speak;
8 a time to love, and a time to hate;
a time for war, and a time for peace.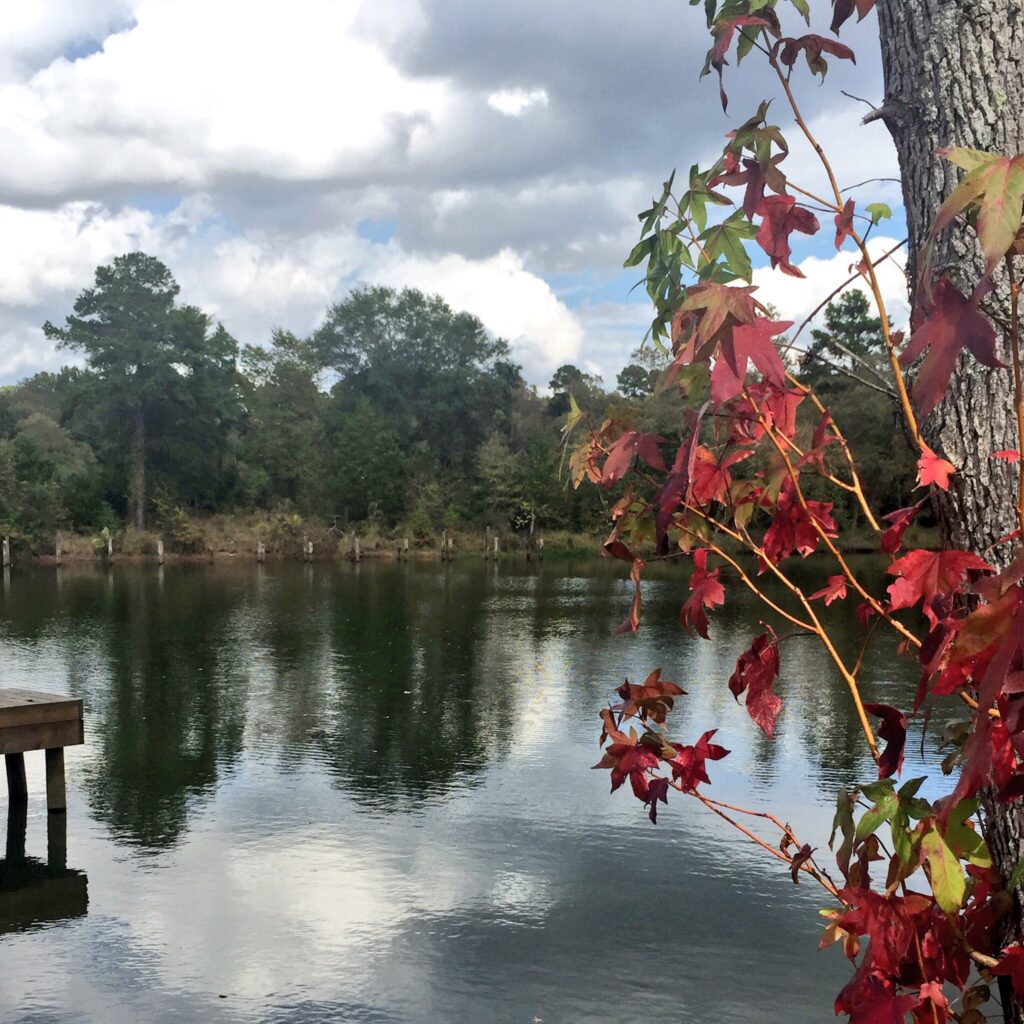 This past year, 2021, has been a time of loss and triumph for our family.
We started off last January on vacation. We had visited family in Kentucky and then came back through Tennessee. It was wonderful.
Then in February things started to happen. Our home flooded by a freak Texas freeze. Our tub upstairs had frozen pipes and when the water began to thaw the pipes were still frozen so the water couldn't drain properly. We had left for a sweet neighbor's house that had heat.
When we arrived the next day, our entire downstairs was flooded. Our furniture, carpet, ceilings, sheetrock, broken glass – were everywhere. Now in January the following year, we are still working on repairs. We decided to do a lot of things differently like adding new plumbing, a new kitchen format, and a few more things that needed to be done. Hopefully, this will be the last remodel for this home.
Because of the home industry was booming – we had to wait for months for things like windows. So things are still be remodeled for the lack of materials.
In May, our sweet youngest daughter had been burned badly by a Keurig coffee maker.
In July, we went on a girls' only trip to Arkansas and had a blast. I will never be more glad of a trip that my daughters and I experienced together. By this time, my youngest daughter's burns were almost completely healed.
Then August came.
We had started the month strong. Volleyball had been front and center with my sweet girl's senior year. But, then people all around us started getting sick. It wasn't too bad at first, just a week out for a player or three. Then 4 then more…
Then at one volleyball game, it was raining and yucky weather, I told her I didn't feel right. When we got home, I went straight to bed. The next few days were a blur.
I remember my husband taking me to an emergency clinic because I thought I had a UTI. They said I had a high white blood count and I was negative for Covid. I still didn't feel right and went back a couple of days later. This time they kept me…for about 64 LONG days.
It turns out I did have Covid. Then 2 more types of pneumonia and some other crazy illnesses. I was on the ventilator 3 different times. I was so very sick they really didn't know if I was going to make it more than once. The power of prayer was so evident. So many people prayed for me and my family.
During that time in the hospital, so many things happened.
My superman husband was a rockstar. He is not very high tech but used Facebook as a way to educate my friends and family on my condition, daily. Then someone would copy and paste his texts to other texts and other posts. It was a domino effect that worked. I will never be more humbled or grateful for his willingness to learn to do something that is not his forte. Plus, so many people prayed. I mean a googol amount. Well, probably not that many but it seemed like it.
I was so humbled that people would lift my name to the Creator of the Universe. Even strangers.
And then friends sent so much food, gift cards, flowers and so much more. I wished I even knew all of the gifts that were sent but there was no way.
I wanted to send thank you notes from the hospital. But, I was so weak. I had to learn to write again. Not only write but talk, eat, walk and really even breathe. (I hated to hear people tell me to breathe – isn't that suppose to be a normal thing you do automatically?) Ha!
It has been a process. Like a long long marathon where you are not sure where there is an ending.
When I first got home, I fell out of the car. And I had no muscles to rise again. My sweet husband had to help me so much those first days. I can honestly say, I am much better. My PT said I am still 68% impaired. But, I am on my way to recovery. I refuse to give up.
So, I figured I would write again. Please forgive my lack of words. I now do crosswords and color so I feel that my brain will function correctly again. I thought writing would help me as well. Plus, it might encourage a few who might be going through the same thing.
I still have so much more to say but will save it for future posts. I know this has been a long chapter.
Blessings to you! You are loved!