Paradigm Accelerated Curriculum Character & Skills for Home and Careers with Life Management Principles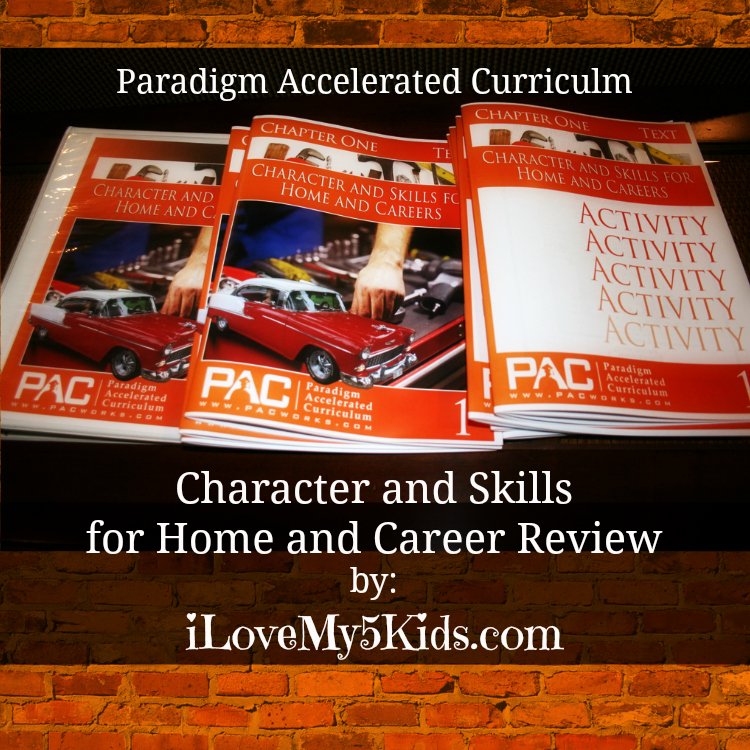 Disclosure:  I have been sent complimentary copy for review purposes only. Any links can be affiliates meaning if you buy something I might get some pennies. This review has been monetarily compensated. The review was my honest opinion and views were not influenced by the sponsor in any way.

There is something special about the UPS man dropping off a package at the front door.  The kids are always open to tear into a package of goodies – just like their Mom.
This package from Pacworks.com had me more than excited.  I have home-schooled all my babies.  My eldest is now a sophomore.  High school is so different from the primary grades.  Yet, at the same time it is still learning and now we are at a stage where we are learning together.  My eldest has different interests than I did when I was in high school.
 This is why Paradigm Accelerated Curriculum works for us!
My son is a reader and very hands on.  This course caters to both!  Each lesson is written in a story form that is easy to follow along.  It presents a problem and a solution.
Each lesson also has a vocabulary box with about 4 to 5 words that are focused on during the lesson.  This may seem elementary but these are words that have to do with certain parts of each skill.  I even learned some new words just glancing at the boxes i.e ground fault interrupters (page 7 of Chapter 3 text book.)
After each lesson there is an activity book that the student can fill out.  Some of the questions are true or false, multiple choice or fill in the blank.
This course contains very simple tasks that just gives a brief view of various skills they may want to pursue.  Some of the tasks in this book we have already started to teach our kids because we have remodeled one home and are well on our way into a second remodel.  Personally, I would have loved to have this course before we actually started.  It could have saved us some time and probably money.
Another benefit of this course is the ease to teach it.  It is very self explanatory and not a lot of preparation.  THAT is a win-win in my book.  I enjoy handing my son a book and then he can go off and learn something.
This course is just a very basic course to enlighten the student into something he/she may want to go into.
Character and Skills for Home and Careers covers:
Automotive
Construction
Restoration
Electrical
Plumbing
Paradigm Accelerated Curriculum is available in both digital and print.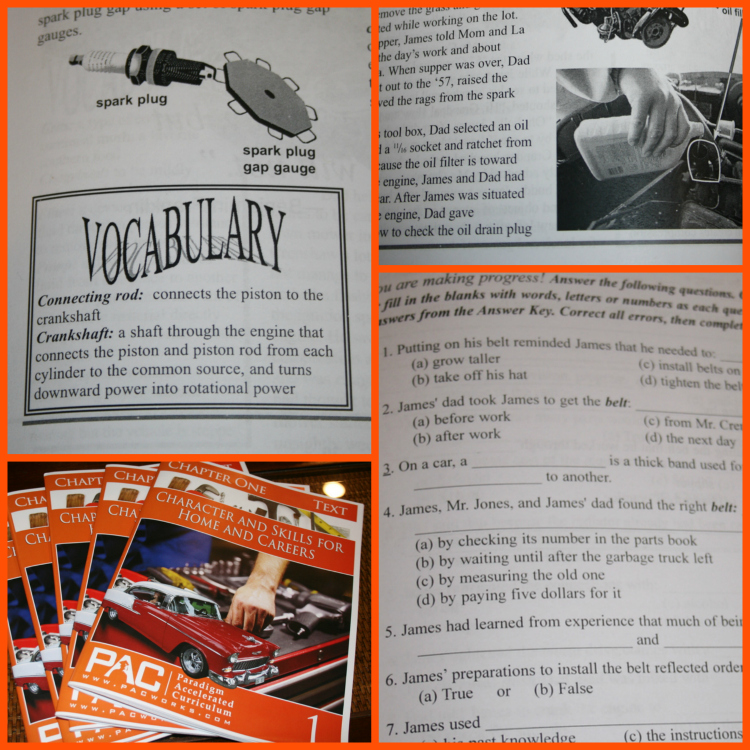 PAC is in the process of incorporating QR Codes into all of their courses, allowing the students to access extra content via a smartphone.  As of now, the only course with this technology is biology.
Paradigm Accelerated Curriculum offers these discounts:
40% off for
homeschool groups (minimum purchase $1000)
single parents
20%  off for
ministry families
military families
farmers and ranchers
first responders
foster parents
Call Paradigm at 325-649-0976 for a discount code to use during the checkout process if you fit into one of these categories.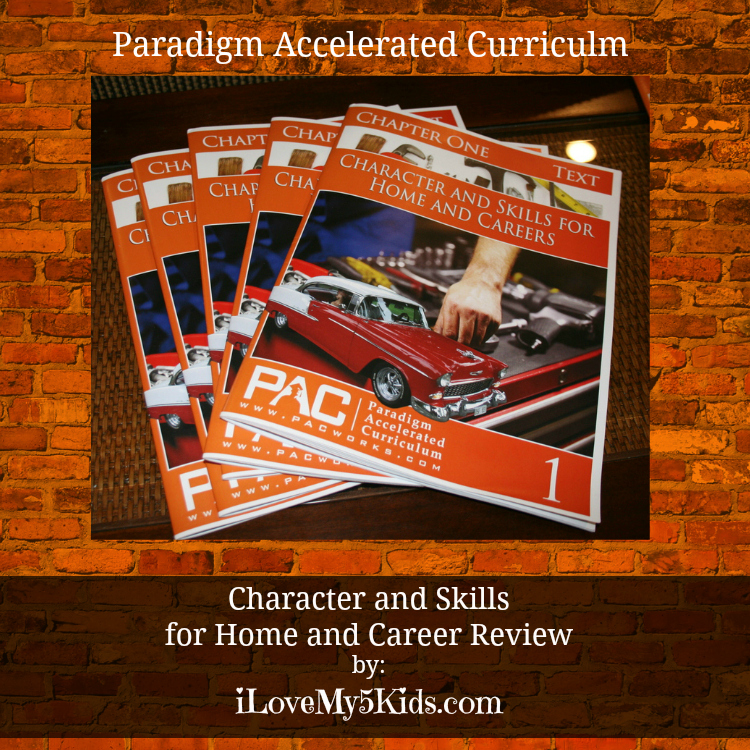 Follow Paradigm on Facebook, Twitter, Pinterest and on YouTube.
 Blessings to you!  You are loved!