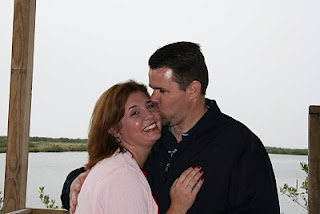 I'm sitting here reflecting on the past year…
It has gone extremely fast. Last January, we left a party and watched the fireworks light up all around us, even though it was an hour into the new year.
We worked on our home and worked some more.  Then we worked some more.  Isn't seven years supposed to be a Jubilee?  We are planning more work projects for this year.  I'll try to hold down my excitement.  I just want to be done.  Or move!  However, I'm extremely grateful that my family has a home and an income that way surpasses our needs.  I'm just a little tired of living among the work process but I'm NOT going to complain.  Okay, I did a little complaining.  But, NO more!!!
I thought back to –  the sweet gift my hubs and children gave me.  Photography classes!  They were truly an asset to my life!
I thought back to – our trip to Houston.  We went to the homeschool conference where we met the author of Hank the Cowdog.  How I needed that time with my husband, just him and me.  Sweet memories!
I thought back to –  how this summer was the last time I would see my step-mother.  She had been married to my Dad since I was 7 years old.  We had tons of memories, some good and some not so good.  But, I'd like to remember just the good ones.  My heart hurts for my Dad and half-brother. 
I thought back to –  a couple of years ago, where a Doctor told me I was allergic to milk.  Now, a new test comes back to say I'm not allergic to milk.  How I have missed those milk products.  Okay, I never really quit drinking milk, but now I CAN without a guilty conscience.
However, now the Doctor says I have exercise induced asthma.  Before I got too excited, that I would never have to exercise again, he told me 30 percent of Winter Olympians have the same type of asthma.  Great – now I can go snow skiing in the the Alps.
I thought back to a couple of weeks ago, I spoke to the real Martha Stewart on the phone.  I saw on Twitter a phone number to call her with holiday questions, so I called.  I really didn't think I would get in and didn't really have a great question.  "Uh, Hi, Martha Stewart.  What color should I paint my brick wall?"  It sounded really bad.  Next time, I will be ready!!!
I thought back to last Saturday, where I talked to Kim Komando on the telephone.  My family is going to take away my phone – I just know it.  Again, not the best interview.  (I suddenly understand how Sarah Palin felt with Katie Couric.)  "Uh, Hi, Kim Komando.  I have a blog.  What should I do with it?"  Okay, that is not really what I said…it had something to do with LLC and privacy issues.  She gave me some suggestions then said I should ask my lawyer.  The very next day, guess who we ran into at lunch…our family lawyer.  He told me what really to do and it was really already done – so no worries there.
I thought back to my children.  Time is going too fast with them.  My eldest is so tall and wears deodorant. My blonde is reading long books and wanting to just play basketball outside.  My blue-eyed Princess is writing in cursive and putting her own hair in a pony-tail.  My brown eyed Princess is making her bed and is adding 2 digit numbers.  My baby boy is no longer in diapers and tells me that I'm pretty.
I thought back to our cat.  We vowed never to have one.  Now we have Parker Alexandria.  We have bottle-fed her and she is ours.  However, I'm not liking the hair.  She still brings more smiles than frowns – so she is still a keeper, for now.
Reflections…kind of make me sad.  Plus, it means I'm getting older.  No, seriously, it is my birthday.  Yes, I'm a year older.  I know I'm sooo young to have 5 children and still be in my early 20's.  It happens, in my fairy tale.
Just wanted to thank all those tens of people who read my blog and leave nice comments.  If you get this by feed, you really might never see all the changes, so come and see them once in a while.  Who knows what I may have put up?
Thanks again for really reading my ramblings!  I really do appreciate you!
Blessings to you!!!  You are LOVED!!!

©www.ilovemy5kids.blogspot.com