#RoadTrip5Kids has ended for now!
We are exhausted.  This was a trip that has given me blogging material until Spring.
However due to saying something crazy…I refuse to write right now on the grounds it might incriminate me (and I might start brainstorming my grocery list.)
Seriously, our fridge is empty.  I kind of like it that way…less clean up.
Okay, I'll leave you with one photo of the trip.  Just because she is just so darn cute!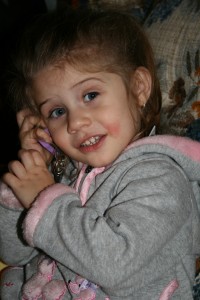 She was talking on her "phone" to her Uncle David who was sitting right beside her.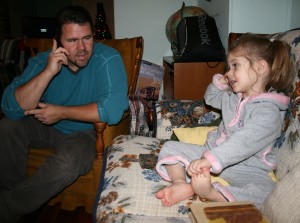 That was two photos.
I'm going to bed…for a week.
If you are instagram, you can look up our trip by searching #RoadTrip5Kids.
Blessings to you!  You are loved!