A funny neighbor story:  Won't you be my neighbor?
I was so excited for my son to go show my sweet neighbors -  his brand new Colt's football shirt.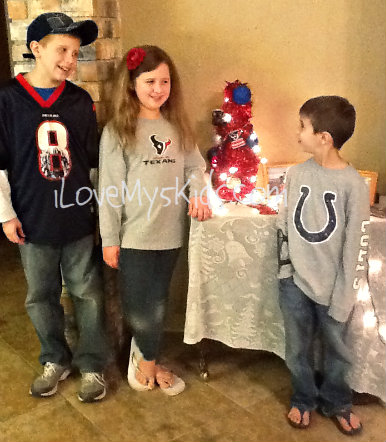 Let me just say, I saw his shirt and noticed the horse.
I knew they liked horses.  And I knew they liked Manning.
I was so proud.
I told my boys to go over there and show them the shirt – I just knew they were going to be soooo thrilled that my youngest was wearing their team!  We are Texans fans.  Notice the Texans' Tree…which now that the Texans are out will be turned into a Valentine's Tree.  Yes, I multi-purpose.
They weren't gone very long and then we had to leave to go return Christmas gifts.
On the way to the store I asked my youngest what the neighbors thought of the shirt.
He said "They said it was okay and their son like the Colts."
I said, "Really?  That is all they said?"  I couldn't believe it.
These are the neighbors that bring Easter baskets to my kids.  They are so precious to us.  I would have thought they would have sent him home with accolades.
So after the day ended and I was taking a HOT bath – it hit me like a bucket of cold water being poured over my head.
DUH!
They are Bronco Fans!  The other horse.
Won't you be my neighbor?
Blessings to you!  You are loved!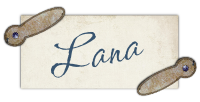 Related posts:
Share and Enjoy