Our family loves football. Need some Super Bowl Ideas this year?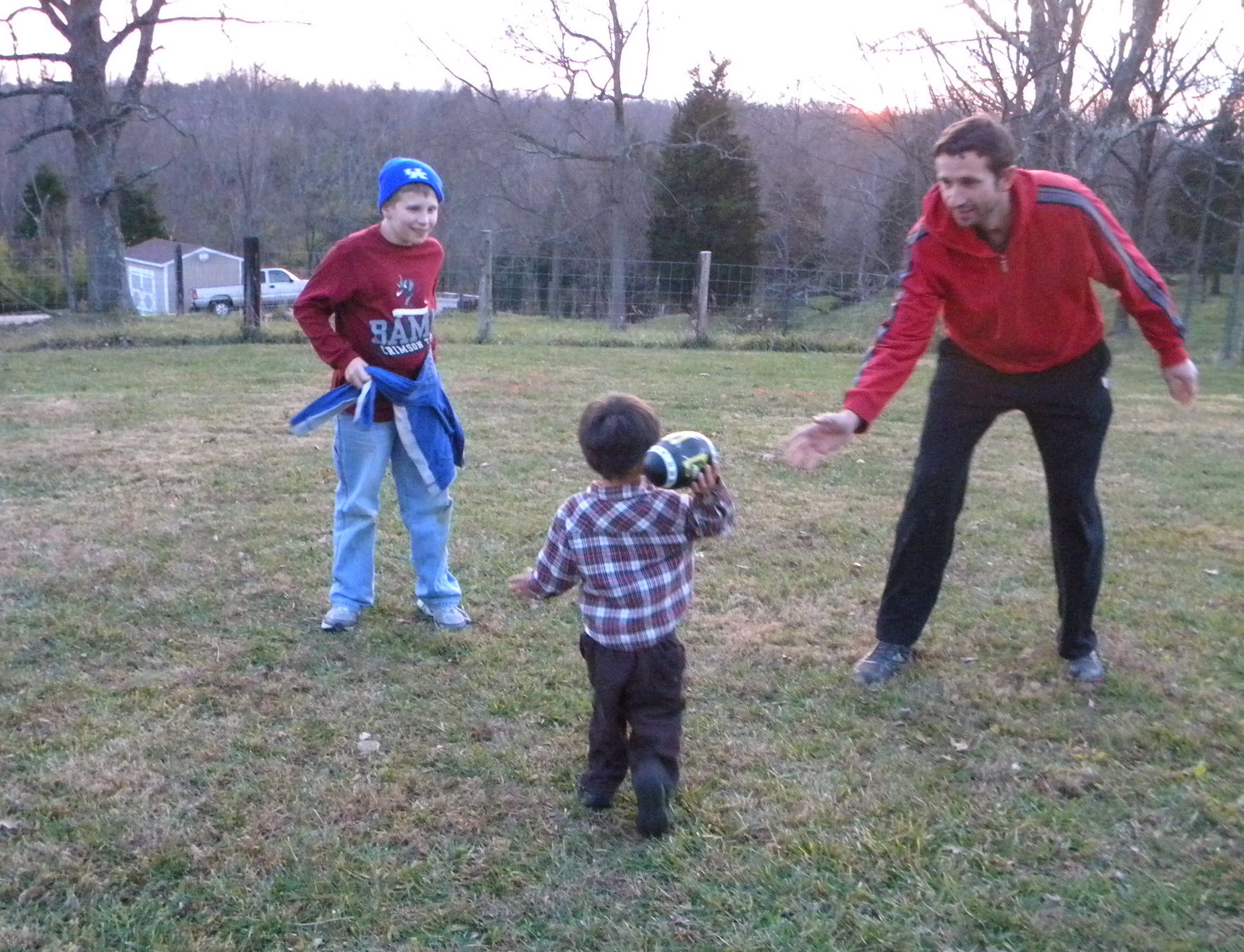 (This is my newest little nephew throwing the football…we are so excited – his adoption will be final this month.)
We've devoted an entire week of school to learning about football.
Amanda Bennett has an awesome unit study about football.
Click here to view more details about the Football Study.
And we have football food!
To me that is the point of the day – trying new recipes and laughing with our family.
We have an entire Pinterest Board of Game Day Food.
We love reading  football books.  This one is about a Drew Brees.  My son is loving his testimony.
Here is a freebie. Amazon prices change fast so get it quick.
We watch football movies.

Now if you are like me…and had no idea the rules of the game.
Here is a post to help explain the rules of the game.
It is not perfect…but it might give you a quick run-down.  Can't believe how little my kids were in that post.
[wpsr_pinterest]
Have fun tomorrow!  The only sad thing about the day is that the Houston Texans didn't make it, again.
Blessings to you!  You are loved!