A letter to my Memorial Day Hero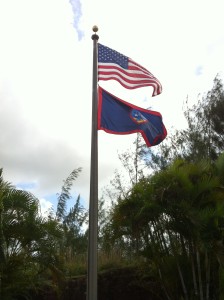 Dear Great Uncle Alphons,
You don't know me.  I'm your baby sister's oldest grandchild.  I've read your letters since I was a child.  To tell you the truth, you have always been my hero.
Grandma has told me stories of you.  She said you played football at Texas Lutheran or Texas State, now I don't remember.  This always impressed me.  Got to be honest, it would have been more impressive had you played for Texas A&M.  I'd love to know if you were an Aggie at heart?  To think, I had a tall great Uncle who played college football!   My 2nd born wants to follow in your footsteps.  He loves the game.  I've seen your photo with a football.  You must have had a lot of girlfriends.
Instead of finishing school, what made you join the services?  Were you drafted?  What made you join the Marines?  I always wonder if you would do it again?  Or would you choose to fly planes?
My Mom had all your letters in her room, when I was younger.  I read them all.  I cried.  I remember thinking, I bet my Great-Grandma read these over and over again.  I bet I wasn't the first person to cry reading your love-letters.  I would stare at your sword and try to imagine what it was like for you to be in battle.  John Wayne had nothing on you, I'm sure.
I know you were in Guam.  Guam is now a beautiful place.  I bet it was beautiful when you were there too.  Probably very stressful.  Knowing the enemy was everywhere.  Did you pray without ceasing?  Something tells me you did.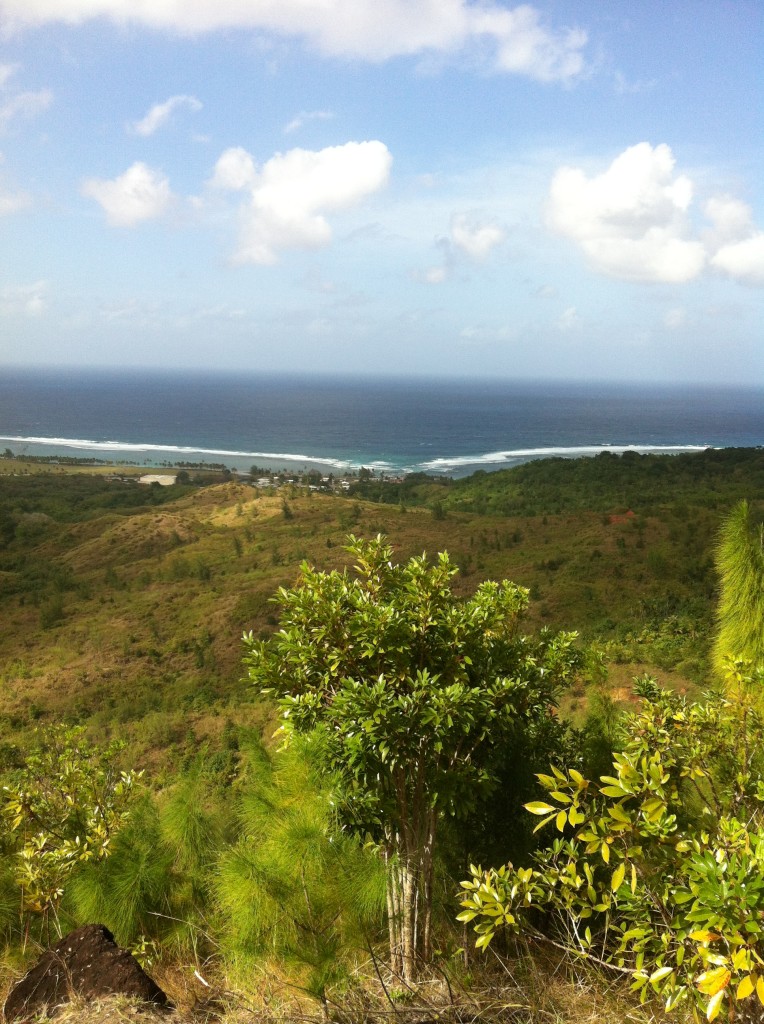 You were only 25.  When I was 25, I had 3 kids already.  It saddens me you never had children.  Grandma says you always made her laugh.  I bet you were a great big brother.  Having 12 siblings, I bet you didn't have a choice.
Speaking of your family, did you speak Czech?  I wonder if kolaches were your favorite food?
I loved your brother, Ben.  He was one of my favorite uncles.  He always took us fishing.  Uncle Ben was in the services too.  I wonder if you both shared "war" stories?  Want to hear a funny family story?
Ben (Your brother) married Lorena.
Gloria (your sister) married Bob (My Grandpa).
Bob and Lorena were sister and brother.
Did you ever get to meet them?  I have to say, I have had a wonderful family.
So I have double cousins.  Pretty cool, eh?  Let me just say, that was hard to explain to my husband.  It sounds like our tree doesn't fork – but it does.  By the way, you'd like my husband.  He protects his family.  You know something about protection don't you?
I was also pretty close to your sisters, Aunt Jo and Aunt Dot.  They would tell me the stories about the farm.  Apparently, my Grandma was pretty spoiled, being the youngest.  Something tells me-you had a part of that.  My hubby preached at Aunt Jo's funeral.  She was like my 2nd Grandma.
What did you want to be when you grew up?  I bet with your charming looks and athletic build – you would have been something spectacular!  Or did you want to be a solider, always?  Still quite spectacular!
Did you love school?   Or did you just tolerate it?  I'm a teacher so I'm going to pretend, I know the answer, you LOVED it!
My friend, Marsha lives in Guam.  She wrote to me and shared about some of the battles there.  You know a true friend, she went over and beyond the call of duty, she went out and found what happened to you.
Let me just say, I'm a proud little niece.  Families were saved because of your willingness to sacrifice your entire life.  Wow, whole generations were saved because of your selflessness.  What an honor!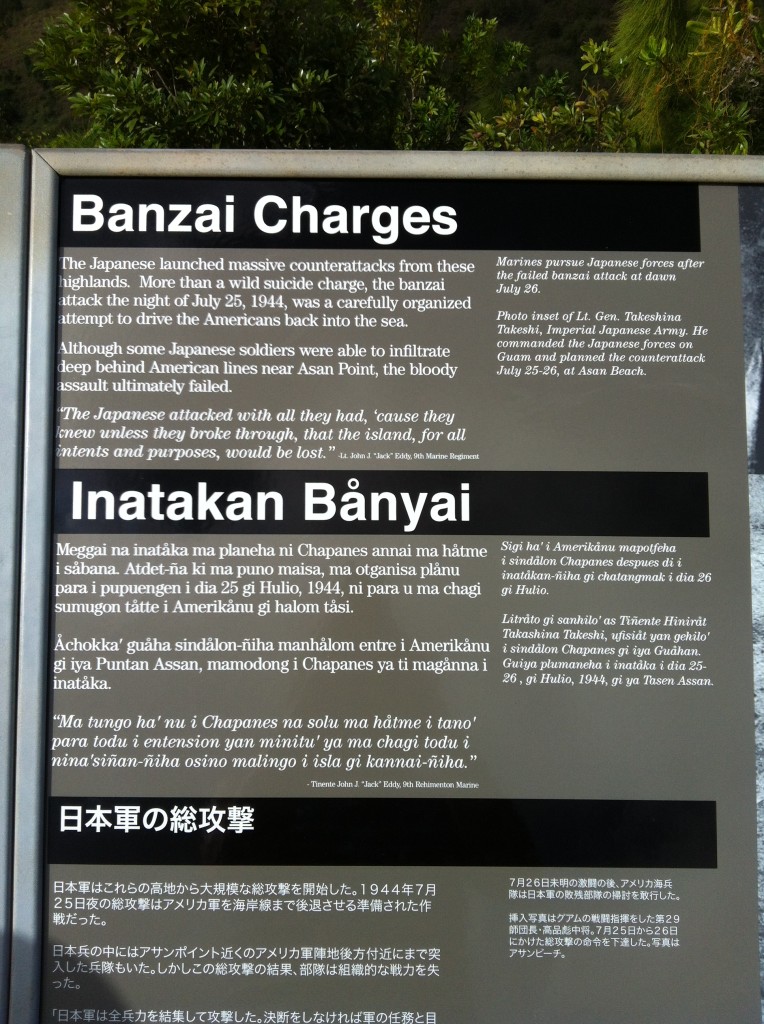 That awful day, when the Banzai Charges took place had to be so hard.
I wonder if you wrote a letter that day.  I wonder if you got a chance to eat breakfast.  Did you know something didn't feel right?
According to the letter by the President, you fought courageously.  Giving your life so others could escape and live.  You fought until the end, protecting others.
You are a hero in my book.  Someone who would die so others may live.
Someone stole the bronze plates, that bore your name on the memorial that was set up for heroes in Guam.  Names of other heroes who died for the sake of protecting others.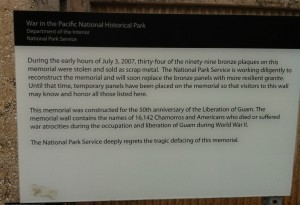 Such selfish act.  But, no name in any metal could replace you.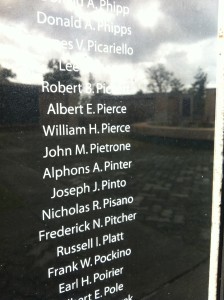 To your family, you meant more.
You were a beloved brother.  You were a cotton-farmer's son.  You were a great-Uncle who is still remembered by a great-niece.  You loved your country, to the point of dying for it.
I can't wait to meet you one day.  You have always been my hero.
Love your great-niece,
Lana
Status: KIA – Killed in Action

AWARDS AND CITATIONS
1. Navy Cross
Awarded posthumously for actions during the World War II
The President of the United States of America takes pride in presenting the Navy Cross (Posthumously) to Sergeant Alphons A. Pinter (MCSN: 294844), United States Marine Corps, for extraordinary heroism as Leader of a Machine-Gun Section serving with the Second Battalion, Twenty-Second Marines (Reinforced), First Provisional Marine Brigade, in action against enemy Japanese forces on Guam, Marianas Islands, from 21 to 25 July 1944. When both guns of his section jammed during a Japanese night Banzai charge, Sergeant Pinter immediately brought his sub-machine gun to bear on the hostile forces and, courageously maintaining a steady, accurate fire and intermittently throwing grenades, destroyed eight of the enemy and disorganized the attack before the other weapons were restored to action, thereby saving his entire sector. On 25 July, although mortally wounded by enemy mortar fire, he steadfastly refused assistance and tenaciously continued to direct the evacuation of all other casualties in his section until he succumbed to his wounds. Sergeant Pinter's splendid initiative, indomitable fighting spirit and self-sacrificing loyalty to duty and to his men reflect great credit upon himself and the United States Naval Service. He gallantly gave his life for his country.
General Orders: Commander in Chief Pacific Forces: Serial 004225 (January 4, 1945)
Action Date: July 21 – 25, 1944
Service: Marine Corps
Rank: Sergeant
Battalion: 2d Battalion
Regiment: 22d Marines (Rein.), 1st Provisional Marine Brigade
Thank you so much Marsha for taking all the photos and sending them to me.  What a gift that will be shared for generations!