Movies for kids when sick!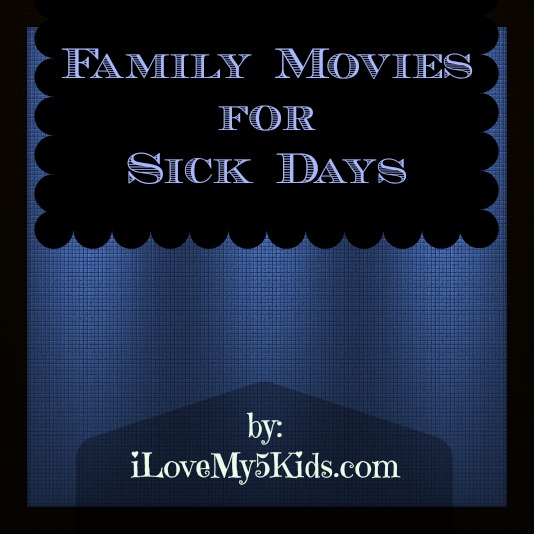 Our kids have caught some kind of virus.
High fevers that make them feel super tired.
So what is this Mom to do?
Movie DAY!
Now playing:
Batman is an oldie but goodie!  Language skills on hyperdrive.  Where else can you see onomatopoeias in full force?  BAM!
I used to not like this cartoon.  But, as a teacher, there are some learning nuggets in this cartoon.  I learned what an aglet is…do you know? 😉
Herbie is my personal favorite.  My husband actually got my "nickname" from one of these shows.  Yeah, I'm not telling on here.
My brother's favorite cartoon when we were kids.  He would cry.  I would make fun of him for crying.  I would get in trouble.  He would laugh.  We would watch it again.  I would get in trouble again.  My kids just needed to see why we still laugh at my brother and now I don't get in trouble.
Treasure Buddies is great for studying Ancient Times.  I noticed that my kids recognized a lot for what we studying such as the game the dogs played in one of the scenes.  We noticed they would pronounce words differently than how we were saying them.  It brought learning full circle.
I can't stand cartoons.  I will leave the room when they are playing.
I try to incorporate learning anytime I get a chance.  I pray my kids will not learn of my sneakiness.  It is a joy to homeschool and not get caught teaching.  Although, I think some are catching on.
Please assume all the links are affiliates.  That just means I get a few pennies if you decide to make a purchase. 
Blessings to you!  You are loved!