Healthy Junk Food Night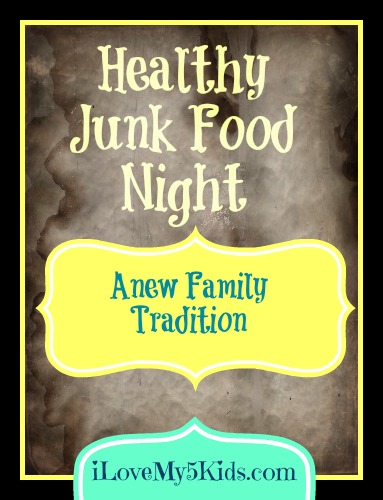 [easy-share buttons="no" counters=0 native="selected" show_fblike="yes"]
Our family has started a new tradition.  Every Saturday night, we have a healthy-junk-food-night with a movie.  We've been doing this for a few months and we love it!
We go to church come home and veg.  Literally.
We try to get "healthy" chips, dips, pita bread, deli meats and try something new.
My kids and husband love this night.  I try to get enough that we have leftovers for the week.
This past week we were at the Grandparent's house.
So, we stopped at the Buffalo Market H-E-B to get some goat cheese.  My Mom only eats goat cheese and H-E-B has a plethora to choose from…which is wonderful!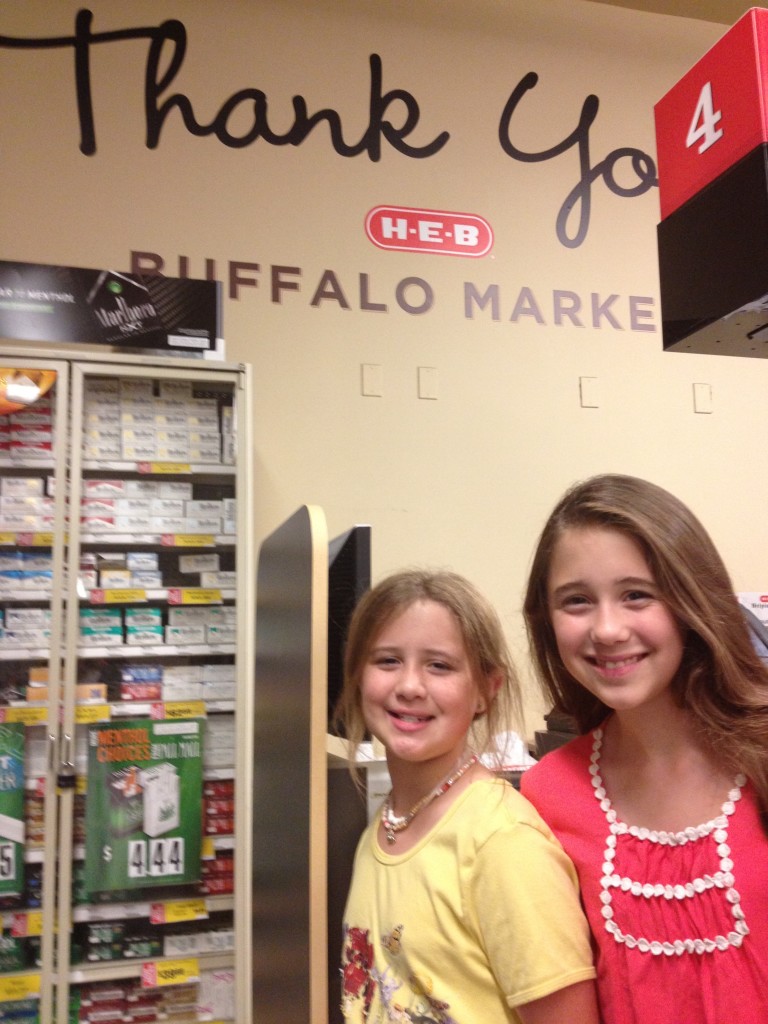 Can you tell it was midnight?  Every employee at this store was super kind to us.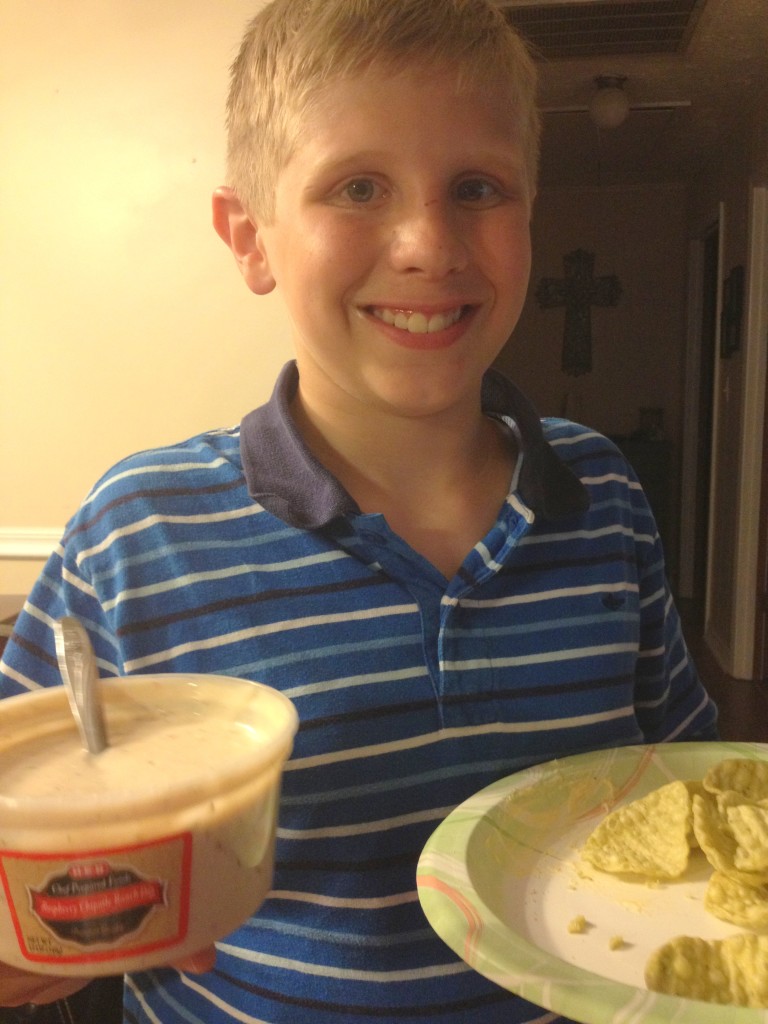 We also stopped at another H-E-B in The Woodlands.  They had all our veggie chips on sale plus a coupon.  I love that our H-E-B has the coupons next to the item.  Some don't.  I wish they all did, if yours doesn't you should ask them why and call corporate.  I saved over $100. in one trip and never took in a coupon.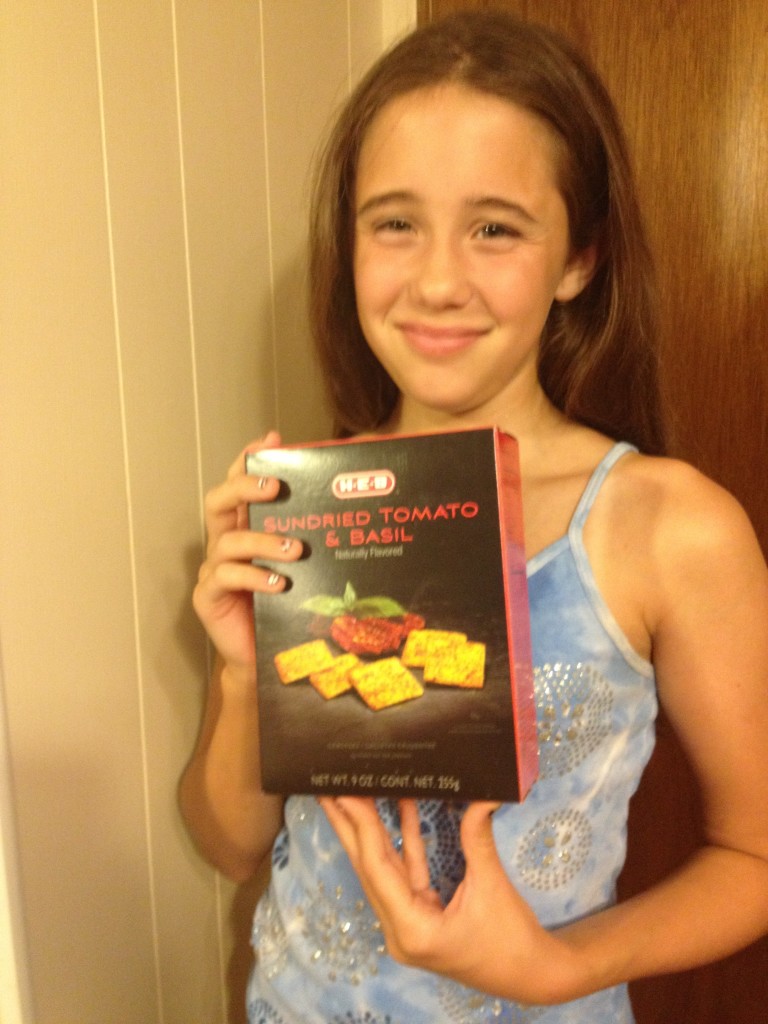 These are our favorite crackers.  We always make sure that these make it home.  But, they don't last more than one day. Plus, my kids detest tomatoes but they seem to like all the things that have tomatoes in it, like crackers, chips, and salsa.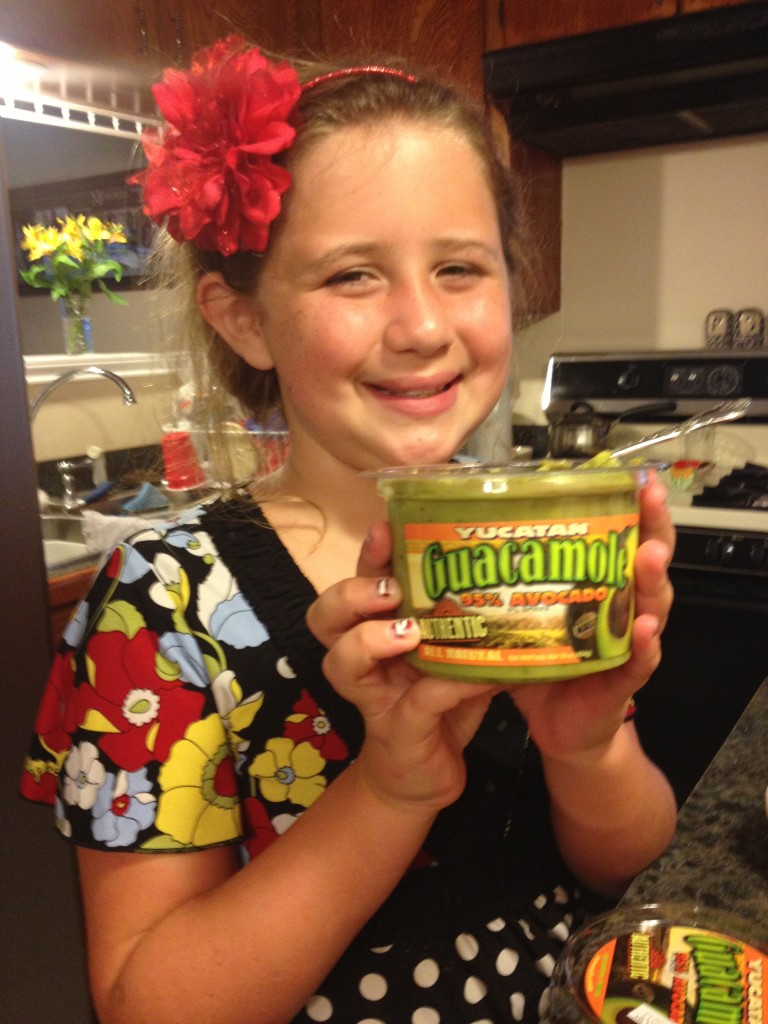 This was our new dip this week, Yucatan Guacamole.
Normally, my son would make the "guac" but since we were at Grandma's house, we decided to just buy it.  Plus, it was on sale.
We also usually get the following for Healthy Junk Food Night:
Hummus – different varieties.
Veggie Chips
Sun-dried Tomato Chips
Spicy Popcorn
Gorgonzola Crackers
Pita Bread (sometimes I make my own.)
I've noticed since we started doing the Healthy Junk Food Nights, my kids like to try new things without complaint.  Plus, they are developing new taste buds.
Then on to the movie.
Lately, we have been going through all the Marvel Movies.  Nothing is more fun or funny than trying to explain to Grandma what has happened to Captain America and where Thor is from.  Seriously, that was the best part of this past movie night.
Looking for a summer program to do with the kids?
H-E-B has a fantastic program right now for kids to get to try a new food and visit a new place.It is called:
This is what it entails:
Read three times a week (this can include reading TO your kids)
Visit two fun places. (We actually just visited new H-E-Bs and they were totally different than our regular one.)
Try a new fruit or vegetable each week.
I'd love to hear if you are going to be a part of this program.  We love doing all H-E-B summer programs, my kids the rewards that come in the mail.
 Blessings to you!  You are loved!