Saturday my sweet hubby took me on a date – garage sailing.
We dropped my eldest off at his CAP function at the airport and then went exploring the area for Garage Sales.    We found some unique treasures that I plan to transform to beauty.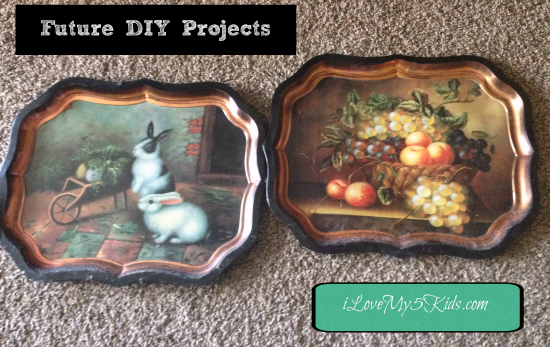 And at another one we found some vintage white napkins.
We find if we go at the end of a sale – people just want to get rid of their "junk."
I really have been wanting to use more cloth napkins instead of paper and I thought white would be easy enough to match any decor or occasion.
So she let me have all these for $2.00.  They look vintage which I love!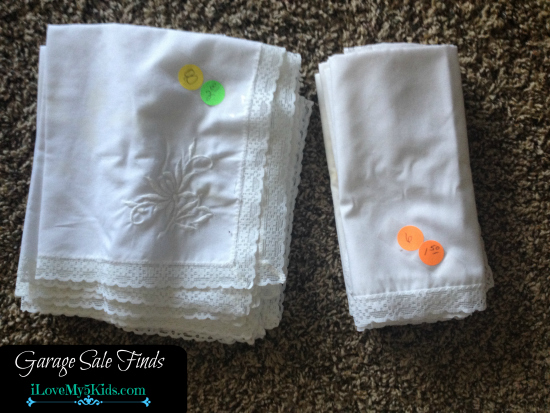 When we got home the kids had surprised us and CLEANED the house.  It was so refreshing.  We have had a rough time the past two weeks with me being ill.  (I'm allergic to something and can't figure out what it is.  It makes me irritable and has made for many complications including a sinus infection.  The doctor has me on 10 meds.  BIG fun.)  So for the kids to want to bless their irritable Mommy – made me want to cry.
These kids – I just love them.
My hubby also found a red birdhouse and paid a couple of dollars for it.  We are wanting to paint our home a Lakeside Red – and it matches perfect!
I love finding treasures at these garage sales.  Plus, I love spending time exploring neighborhoods and looking at people's landscaped yards.
We are getting so much inspiration from others.
If you haven't yet – don't forget to enter our giveaways.
They are coming to a close very soon!
Blessings to you!  You are loved!