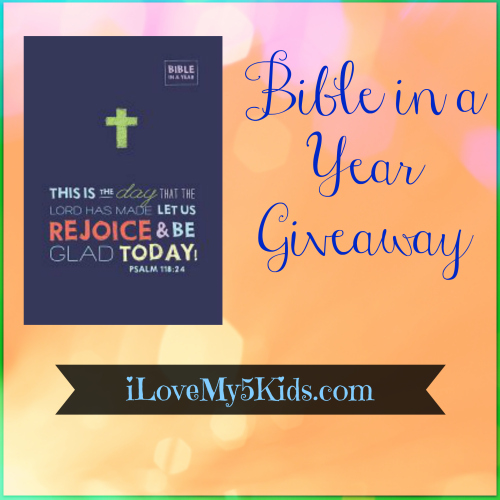 We have started school again.
Today as a class assignment I had the kids sort all the books of the Bible into categories such as the Pentateuch, Prophets, Gospels, Letters, etc…
It was awesome to see the kids sort out the Bible in a way that helped them (and me) understand what the Books meant when they were wrote.  A refreshing course.
I think sometimes, we think we know something but when we read it again, it is not what we thought it said.
The Bible is like that.  It is so large and full of years of information it is constantly needing to be read and digested.  Anytime I see a resource that will help my children really understand the Word of God, I try to decipher if it will work for us.
I love to see my kids loving the Savior when they read the Word of God!
Bible in a Year is a great start to help preparing little minds to really understand the Word.
I love having the Word of God in every room to make it easy for little hands to pick it up and start reading.
This book, Bible in the Year is more for the older kids who would like to read the Bible in a Year.
From the Publisher:
Kids can read through the entire Bible in one year! 

Our children need to make every day God's day, and nothing will help them do that more than reading His Word. The unique Bible in a Year with New Century Version® text guides kids to easily read through the entire Bible in 365 days. The simple-to-understand language is divided into daily portions that include selections from both the Old and New Testaments, as well as Psalms and Proverbs.

This Bible also offers 16 pages of color inserts that allow for personalization and reinforce biblical knowledge. Features include: presentation page, Bible timeline, My Favorite Bible Verses, How Do I Pray?, Why Should I Read the Bible?, How Do I Forgive?, Bible Verses to Know, and more!

For the ages: Boys 5-10, Girl 5-10, Tween Boy 10-12, Tween Girl 10-12
I love the way this book feels in my hands.  It is thick with a hard cover.  It makes me think that it will be taken care of by little hands because it is a heavier book than most.
I love that it is not to read all the way through but it skips through different books.
For example today's entry September 30, you would read:
Isaiah 51:1 – 52:15
Proverbs 26:16
Ephesians 2:1-22
I am letting my eldest daughter read it to my youngest son right before they go to sleep at night.  It takes about 5 to 10 minutes a day.  It will bring memories for them for a lifetime.
This Bible has maps but in my opinion they are more cartoonish than what you would normally see at the end of a Bible which is great for kids.
AND because I am a Tommy Mommy – I get to give one away!
It is super easy…
just leave a comment in the comments below
telling me what your FAVORITE book of the Bible is?
This will be closed next week on 10/6/2014 at 9:00 p.m.
Only one entry per email please.
Please leave your email or if you win, I cannot contact you.
You will only have 48 hours after I contact you to claim your prize or I will pick a new winner.
Entries from USA only.
Winners will be chosen by And The Winner Is App.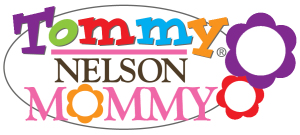 Note: I may have been sent complimentary copy for review purposes only. Any links can be affiliates meaning if you buy something I might get some pennies. This review has not been monetarily compensated. The review was my honest opinion and views and not influenced by the sponsor in any way.