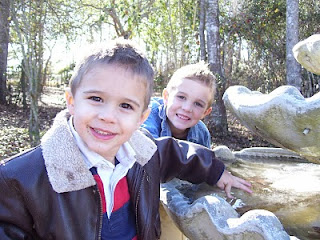 We drove up to my "home" away from my real home last Saturday.  We surprised my Mom (aka John Deere Grandma) by walking into church on Sunday morning.  She had no idea that we were coming up.  Nothing makes my siblings and myself happier than to see our Mom cry with happiness.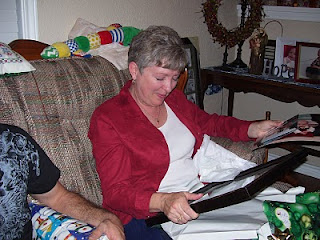 (This is at Christmas when my brother had made her cry.)
  It is our goal with every gift.  It worked!  She looked up with such a surprise when she saw my eldest Princess tap her on the shoulder.    Aww…the tears!  Love those precious memories!!!
I had to take my hubby to the airport after church so John Deere Grandma took all the grandkids home with her.  It was so cold that the fountain in her yard had frozen over.  The picture on top is my baby and my brother's eldest son.  They remind me so much of each other.  Their smile, their voice, and their active personalities.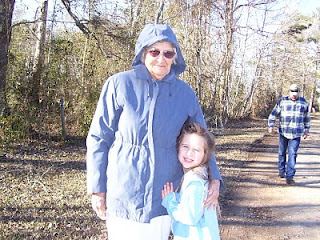 My Grandma came over to join in the fun with my Lil' Princess. 
This is what happens at John Deere Grandma's house after playing outside with the chickens and running up and down the driveway.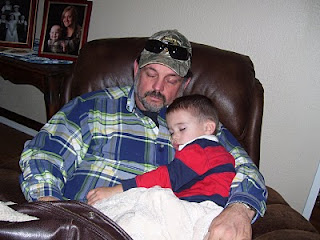 John Deere PawPaw and Lil' Man get some much needed rest time.
Blessings to you!!!  You are loved!!!
©www.ilovemy5kids.blogspot.com