Ever have those days, where your kids are "BORED"?
My kids and I are in a hotel room.  We've read all the books, and I'm trying to keep the television off.
What can I do for fun?  I need a project – ASAP!
I love those easy projects (that are either free or cheap) that you can do with kids, and my list of 77 ways to fight boredom is about all used up. 

So, we decided to Make Towel Origami.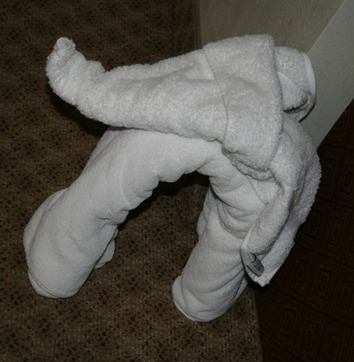 It is free and easy!  Plus, the kids like to experiment!
Feel free to comment and tell me what you think!
©www.ilovemy5kids.com